Only 23% of manufacturing firms in India have a clear digital strategy: EY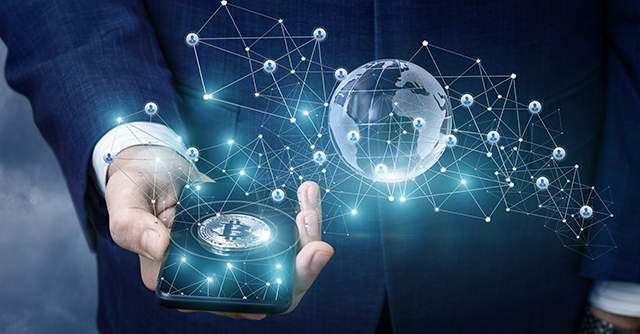 About 66% of companies see big data and predictive analytics as top investment priorities in the manufacturing sector in the next two years, according to a survey by global assurance and advisory services firm Ernst and Young.
Industrial Internet of Things (IIoT) at 63%, cloud platforms and robotic process automation at 33% are other areas where companies are expected to place their bets, according to a statement.
While 60% respondents in the survey said they had a broad understanding of digital manufacturing, only 23% had a clear digital strategy, according to the report "status of digitisation and smart factory in India."

The report was based on data from primary research with close to 50 C-level officers in healthcare, automotive, consumer goods, manufacturing and chemical sectors. EY also said that the findings were combined with secondary research numbers for a larger perspective on digital adoption.
About 62% of respondents also saw maximum benefits of digital manufacturing in monitoring and visualisation of key performance indicators (KPIs) while 57% felt their investments would break-even in two to three years.
Although concepts like industry 4.0 and smart factories have become a reality, companies in India still lag behind in technology adoption.

"The adoption of digital technologies in India is still in its infancy, considering that manufacturers have started using these technological advancements recently and with limited scope," Ashish Nanda, EY India's supply chain leader, said.
Watch: Puneesh Lamba on rebooting the CK Birla Group with IIoT, RPA and predictive analytics
In terms of preparedness, 63% of respondents in India said they are somewhat prepared with their hardware infrastructure, while 20% were confident they are well prepared with appropriate hardware and software for data monitoring. However, only 9% said they are ready to a large extent with intelligent infrastructure that connects different processes.

Connected supply chains, reduced energy consumption and product optimisation are key focus areas for manufacturing companies in India, the survey found. Other components on their digital agenda included the lowered price of IoT sensors as well as connecting customers onto a singular platform.
"Survey findings denote that 17% of organisations are yet to consider or evaluate the potential of digital manufacturing," Nanda said.
Read: About 90 % of Indian enterprises on course with digital transformation

Nanda also said that although many companies have undertaken proof of concepts, a full-fledged smart factory will require a clear-cut strategy and roadmap to be successful.
The survey also looked at key challenges in technology adoption. About 66% believe there are unclear about the economic benefits, while 43% said their understanding of digital technology was patchy. Some 46% also pointed towards a lack of skills in areas such as analytics, cybersecurity and other latest trends as a major pain point.
About 49% said they had low or limited maturity in integrating IT hardware, software and data architectures, a similar percentage said they are in the process of enhancing and understanding digital infrastructure.

---