Bill Gates steps down from Microsoft's board of directors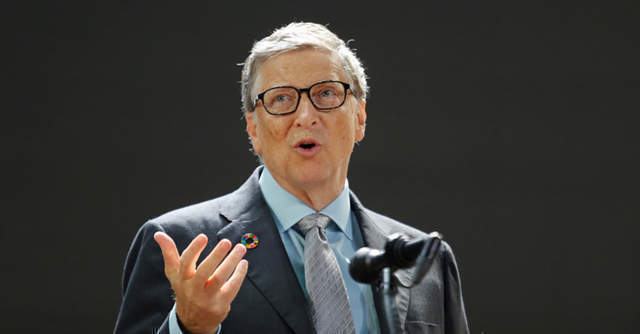 Redmond, Washington-based software making giant Microsoft has announced that co-founder and technology advisor Bill Gates has decided to step down from the company's board of directors.
Gates will focus more time on his philanthropic priorities, including global health, development, education and climate change, the company said in a blog post.
On Friday, Gates said he would also step down from the board of Berkshire Hathaway, the conglomerate run by Warren E. Buffett.

Read: Microsoft, Accenture partner to arm impact startups with technology
The 65-year old and one of the richest people in the world will continue to serve as a technology advisor to current CEO Satya Nadella and other leaders in the company.
"I have made the decision to step down from both of the public boards on which I serve – Microsoft and Berkshire Hathaway – to dedicate more time to philanthropic priorities including global health and development, education, and my increasing engagement in tackling climate change. The leadership at the Berkshire companies and Microsoft has never been stronger, so the time is right to take this step." Gates said in a LinkedIn post.

Gates transitioned out of a day-to-day role in the company in 2008 to spend more time on his work at the Bill & Melinda Gates Foundation, considered to be one of the world's largest private foundations. He served as Microsoft's chairman of the board until February 4, 2014.
As of December, Gates holds a little over 1% of Microsoft's shares. The Gates Foundation has pledged to donate about $100 million to fight Coronavirus.
"The board has benefited from Bill's leadership and vision. And Microsoft will continue to benefit from Bill's ongoing technical passion and advice to drive our products and services forward. I am grateful for Bill's friendship and look forward to continuing to work alongside him to realize our mission to empower every person and every organisation on the planet to achieve more." Satya Nadella, CEO, Microsoft said.

Microsoft Corporation was founded by Bill Gates and Paul Allen in 1974. The company went public in 1986 and within a year Bill Gates, at 31, had become the youngest self-made billionaire.
By the early 2010s, Microsoft was considered a stagnant company, given that it had missed several technology trends, from search engines to mobile phones.
Nadella, who became the company's CEO in 2014, has been credited with turning Microsoft's fortunes around, backed on stellar growth in the cloud computing business. The company has turned 180 degrees with the recent acquisition of open-source coding platform GitHub.

On his recent visit to India, Nadella said that technology will be vital in transforming the education ecosystem over the next decade.
---