CredAvenue parent Vivriti Capital raises $50 mn from LGT Lightstone Aspada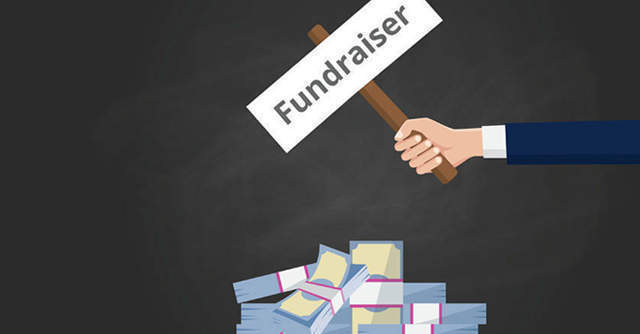 Online enterprise debt platform and lender Vivriti Capital has raised $50 million of equity capital in a Series B funding round from LGT Lightstone Aspada, the India-focused impact investment unit of private equity firm LGT Lightstone.
This round takes Vivriti Capital's total equity funding to $100 million.
"The investment from Lightstone will be used to significantly ramp up the technology and analytical engine powering the online marketplace, and shore up the balance sheet lending of the company, thereby serving many more clients on our platform in the coming year," the company's founders Gaurav Kumar and Vineet Sukumar said in a joint statement.

Vivriti Capital is majority owned by Chicago-based Creation Investments. In its last fundraising round in May, the Chennai headquartered company raised Rs 110 crore ($15.8 million) from Creation Investments. Just two months before that, the US-based impact investor had infused Rs 200 crore (about $28.5 million) in the lending startup.
In 2017, Vivriti Capital was founded by Kumar and Sukumar, both former executives of IFMR Capital, the non-banking finance arm of Chennai-based IFMR Group. It owns and operates CredAvenue, a technology-enabled online marketplace that provides customised debt products to institutional clients. CredAvenue connects debt issuers and investors, and provides credit underwriting solutions, analytical models, structuring solutions and automated execution workflows.
The company has a registered non-deposit taking non-banking financial company (NBFC) and directly lends from its balance sheet. The company also has an alternative investment fund (AIF).

CredAvenue has three types of capital pools investmenting on the platform – institutional lenders such as banks, NBFCs, small finance banks (SFBs), mutual fund houses, development finance institutions (DFIs) and family offices that participate in an ongoing basis; the AIF fund managed by Vivriti Capital under its fund management business; and its own NBFC unit.
The company claims the platform has over 2,000 users and has facilitated deal flows of over Rs 25,000 crore so far.
"We believe that the combination of their (Vivriti Capital's) technology platform and strong product development capabilities bring much-needed innovation in the space towards expanding the supply of 'rightly priced' debt to high impact businesses," Kartik Srivatsa, managing partner of LGT Lightstone Aspada, said.

Avendus Capital acted as the exclusive financial advisor in this deal.
LGT Lightstone Aspada was created when Swiss investor LGT acquired Aspada, an India-focused impact investment fund, in August last year. The acquisition was done to expand LGT's impact investing platform LGT Lightstone. LGT acquired the management organisation of Aspada and a significant majority position of its portfolio from Aspada's sole shareholder, Soros Economic Development Fund (SEDF).
This is the third deal for LGT Lightstone Aspada this month. It earlier infused capital in Arya Collateral Warehousing Services, which provides post-harvest supply chain services, and SmartCoin Financials, which operates an eponymous app-based consumer lending platform.

---