Fintech startup CreditMate enforces salary cuts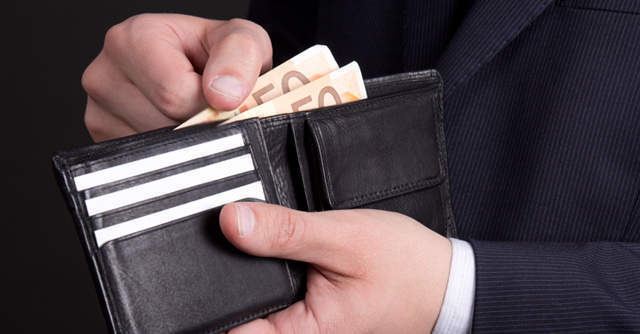 India Quotient backed debt collection platform CreditMate has cut pay across different verticals and positions in an attempt to deflect the economic blow caused by the Covid 19.
The Mumbai-based startup's co-founder and CEO Jonathan Bill tweeted that the company "has reduced salaries across the board to save costs." He added that the employees have been working hard and have become even more loyal since the cut. "We never pay over the odds," Bill said.
We reduced salaries across the board to save costs. People worked harder and became even more loyal. We never pay over the odds. Biggest salary was 25 Lakh before cuts. 60 people total. 8 earn more than 12 a year.
Loyalty is a function of integrity and long term behaviors.

— Jonathan Bill (@jonsonbill) April 3, 2020
The company has imposed a pay cut on the basis of total salary, wherein eight employees earning above Rs 1 lakh per month have been asked to forgo 25%-100% of their salary, of which each has to at least contribute 25%. Those unwilling to contribute have been asked to leave, Bill said. He further remarked that the salary bill of total of 60 employees in the company has been chopped 20% owing to the cut.

Read: Coronavirus India LIVE Updates
The company has introduced slabs for salary cuts; 10% for people earning Rs 25,000 or more and 20% on Rs 40,000 or more.
Twitter users are divided in their responses, with a majority praising Bill's move of drawing out a plan to cut costs. Responding to comments on his tweet, Bill said he "wants to be able to thrive and survive" at a time like this.

According to Bill, the company is looking at a rather busy three months as it has to sail through a bad revenue due to Reserve Bank of India's moratorium on EMI announcement. He further added that the company will also have to pay added interests on the deferred salaries.
CreditMate is not the first company to have resorted to salary cuts.
Last week, travel and hotel booking firm Ixigo slashed employee salaries by 20-50% to avoid layoffs.

Prior to that, travel aggregator MakeMytrip.com announced it would cut salaries of top and managerial level employees as its business has been taking a severe beating due to the Covid-19 pandemic.
---