Lido Learning closes Series B round at $7.5 mn with fresh infusion from Alibaba-backed BAce Capital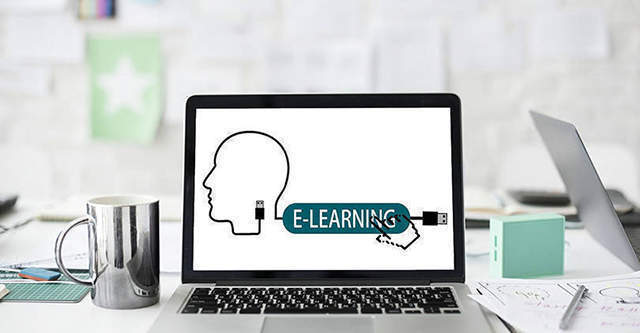 Quality Tutorials, which owns and operates online classroom platform Lido Learning, has closed its Series B funding round at $7.5 million.
Alibaba and Ant Financial-backed BAce Capital made a $4.5 million infusion to mark the close of the round, the company said in a statement. Last week, the startup had raised the first tranche of $3 million from Madhur Deora, president of digital payments firm Paytm, and Picus Capital, a German venture capital fund launched by Rocket Internet co-founder Alexander Samwer.
In November last year, the startup had secured $3 million in a Series A funding round from Ronnie Screwvala, promoter of education platform UpGrad, and Ananth Narayanan, chief executive at e-pharmacy Medlife, among other HNIs (high net worth individual) investors. JK Tyres managing director Vikrampati Singhania, Shaadi.com founder Anupam Mittal and Patni Wealth Advisors managing director Arihant Patni were some of the other investors in the round.
In total, Lido Learning has raised $10.5 million so far.

"In just a couple of months, Lido has built a community of students, tutors and parents leveraging its technology to make education more accessible, and improve the interaction between students and tutors significantly through measuring learning results," Benny Chen, managing partner at BAce Capital said.
Lido Learning is BAce Capital's first ed-tech investment in India.
The startup plans to use the fresh funds to build its presence in Tier II and Tier III towns and expand into more curriculum-focused subjects. It will also foray into skills like analytical thinking, critical reasoning, communication, collaboration, and creativity.
Founded in April 2019 by Sahil Sheth, Lido Learning offers live small-group tuition and personalised coaching online for students between classes 5 and 9, in mathematics and science from both the central board of secondary education (CBSE) and the Indian certificate of secondary education (ICSE) boards. Its features include interactive sessions for feedback and doubt clearing, quizzes and immersive games. Every session has a maximum student to teacher ratio of 6:1, the company claimed.

"We are excited for this next stage of growth, as online tutorials are going to take off in a big way in India. With high-speed internet penetration, the tech infrastructure is ready; and as more students and parents experiment with online learning in the current pandemic, the customer mindset is ready. Our vision is to build 250 million unique learning journeys for 250 million unique Indian students, and we are constantly striving to get there," Sheth said.
The funding activity in the ed-tech sector has been pretty robust, with the sector posting a handful of deals in recent weeks.
Indiavidual Learning, which owns and operates online learning platform Embibe, is in the process to raise $65.92 million from promoter Reliance Industries Limited (RIL). Of that, the startup has now raised $3.96 million (around Rs 30 crore) from the Mukesh Ambani-led oil-to-telecom conglomerate.

This is the second fund infusion by RIL in Embibe this year. Last month, it raised $12.6 million in a similar preference share issue from the promoter. RIL, at the time of acquisition of Embibe in June 2018, had announced a $180 million investment package for the platform over the next three years.
Gurugram headquartered K 12 Innovations, which owns online technology learning platform Camp K12, has raised $4 million in a seed funding round from San Francisco-based venture capital firm Matrix Partners India and multi-stage investor SAIF Partners.
Konselect Educare, a Delhi-based company that operates an examination preparatory portal for engineering graduates called Kreatryx, was recently acquired by Unacademy in a cash and stock deal. The financial terms of the transaction have not been disclosed.

Additionally, India's top three edtech startups – Byju's, Vedantu and Unacademy – raised large growth rounds last month.
Unacademy raised $110 million in a growth funding round from General Atlantic and Facebook. New York headquartered private equity General Atlantic also infused an additional $200 million into edtech unicorn Byju's, valuing the company at $8.2 billion.
Live online tutoring startup Vedantu raised an additional $24 million as part of its Series C round, led by Menlo Park, California, and Shanghai-based venture capital firm GGV Capital.

Byju's had raised $200 million from New York-headquartered alternative investments firm Tiger Global Management in January.
---