Tech giant Microsoft to pledge $20 million for Covid-19 research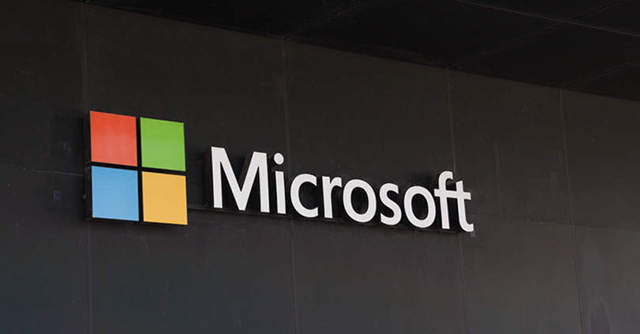 Technology giant Microsoft will dedicate $20 million towards Covid-19 research in a bid to mobilise its 'AI for Health' initiative.
The five year plan, launched earlier this year, will help non-profits, researchers and organisations with artificial intelligence (AI) and data science tools, the Redmond, Washington-based company said in a statement.
The initiative is part of Microsoft's larger commitment towards fighting Covid-19, it said. Its other initiatives include the delivery of remote emergency operations, deployment of healthcare bots to aid medical professionals and hospitals, and helping teams that work in the frontline with new Microsoft 365 tools, it added.

"We're focusing our efforts in five specific areas where we think data, analysis and the skills of our data scientists can have the biggest impact," John Kahan, chief data analytics officer at Microsoft, wrote in a blog post.
The five areas include treatment and diagnostics; enabling research to further the development of vaccines, diagnostics and therapeutics; allocate resources such as hospital space and medical supplies; disseminate accurate information to minimise misinformation; and scientific research to study and understand Covid-19.
Read: Google pledges $6.5 mn to curb spread of Covid-19 misinformation

"We're passionate about aiming our computing resources and expertise at empowering those with the most promising directions, including efforts in biomedicine, logistics, epidemiology and public health," Eric Horvitz, chief scientific officer at the company, said.
The blog post also highlighted interactive visualisations on Covid-19, backed by Microsoft's business intelligence tools. The company said the visualisations would help the world understand Covid-19 better and provide transparency into the scope of the problem.
Meanwhile, Apple and Google announced a partnership to create a Covid-19 contact tracing technology. The two technology giants said that privacy and security would be central to the solution's design, which will involve application programme interfaces (APIs) as well as operating system-level technology. The applications are expected to roll out in May.

---