CAIT launches online marketplace, opposes non-essentials delivery by e-commerce cos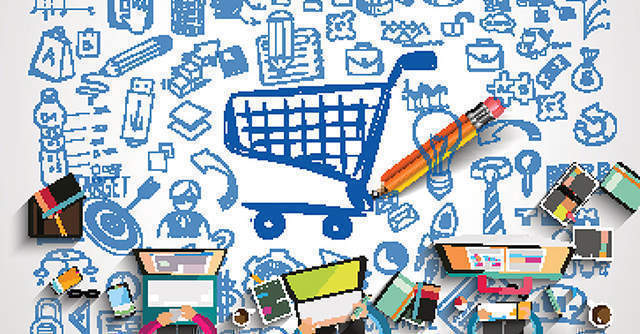 Even as etailers get ready to ramp up delivery of essential as well as non-essential goods across orange and green zones, traders body Confederation of All India Traders has launched its own e-commerce marketplace.
The portal, BharatEMarket, is a joint initiative by the department for promotion of industry and internal trade (DPIIT), CAIT, Startup India, industry body All India Consumer Products Distributors Federation and early-to-growth stage investor Avaana Capital.
The platform aims to bring offline stores online by giving them access to e-store building, online presence and connecting them to distributors online. The marketplace had also called for startups and companies who could provide solutions for the same.

The move comes at a time when the national lockdown due to Covid-19 has impacted online and offline retailers. The platform plans on enrolling one crore retailers, according to a statement.
"We have already started this program as a pilot, initially with a limited number of essential commodities, in six cities – Prayagraj, Gorakhpur, Varanasi, Lucknow, Kanpur and Bengaluru with tremendous response from retailers, distributors and even consumers. This has now grown to more than 90 cities in a matter of two weeks. The learnings from the pilot will allow us to scale to many more locations and soon to categories beyond groceries," Praveen Khandelwal, secretary-general of CAIT said in the statement.
CAIT has been a vocal critic of business practices of e-commerce marketplaces and had registered a complaint with the Competition Commission of India, which resulted in an investigation into the business models of Amazon and Flipkart earlier this year.

Meanwhile, the latest guidelines for phase three of national lockdown allows for the delivery of all categories of goods by e-commerce players in orange and green zones demarcated by the government, as per interpretation by the e-commerce companies.
In a letter dated May 3, CAIT has written to the minister of defence Rajnath Singh that the guidelines were 'misinterpreted' by the online platforms as there is no explicit mention of opening up non-essential delivery in orange zones. Delivery of non-essential items through e-commerce in red zones continues to be suspended.
However, a Flipkart Group spokesperson said, "We welcome the government's efforts in progressively charting out an exit plan from the lockdown and allowing e-commerce to serve consumers in the orange and green zones by fulfilling their products needs, in addition to serving essentials and grocery in the red zone through a safe supply chain and following standard operating procedures."

Ecommerce companies continue to be challenged by supply chain issues, according to analysts. "Demand for work-from-home category spends will pick-up considering this new normal is here to stay. The demand generated by tier II and III cities will be a key indicator of the consumer sentiment as many of the tier I cities continue to be under the mixed zone," said Ankur Pahwa, partner and national leader for e-commerce and consumer internet at EY India in a statement.
---