Exclusive: Milkbasket raises $5.5 mn in internal funding round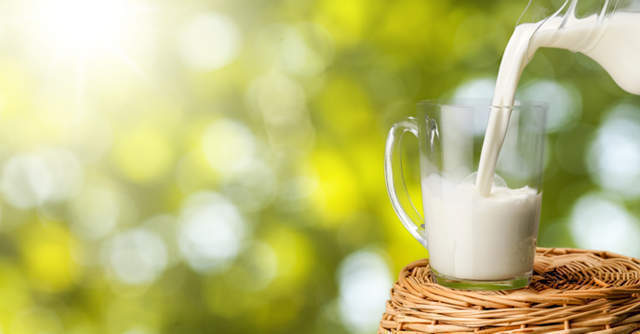 Gurugram headquartered micro-delivery company Milkbasket has raised $5.5 million (Rs 41.36 crore) in an internal round of funding from returning investors Kalaari Capital, Mayfield India, Blume Ventures' Opportunity Fund IIA, Unilever Ventures and Beenext, apart from an undisclosed Indian family office investor.
The company has issued 2,556 Series B1 compulsory convertible preference shares (CCPS) for the round between February and April, according to regulatory filings.
The fresh funds will be used to meet working capital needs and expand its business, as per the filings.

The company did not respond to TechCircle's queries till the time of publishing the article.
The funding comes at a time when media reports suggest that the company is in talks with ecommerce platform Amazon for a possible acquisition. Earlier reports also suggested that it was in active buyout discussions with BigBasket, which went on to acquire hyperlocal company DailyNinja.
The firm last raised funds in a $10.5 million Series B round, led by Unilever Ventures, in June 2019. It also raised $2.15 million in venture debt from InnoVen Capital as part of the same round. In September 2019, the firm said it was raising $50 million in a Series C round, but there was no further development.

Founded in 2015 by Anant Goel, Ashish Goel, Anurag Jain and Yatish Talvadia, Milkbasket supplies perishable and non-perishable products, which are typically bought as 'top-ups' to monthly grocery purchases and at high frequencies. It started as a daily milk delivery service, but expanded to other categories including grocery and staples, which account for 70% of its revenues.
The company has a presence in Gurugram, Noida, Bengaluru and Hyderabad. It operated at 40% capacity when the Covid-19 lockdown was announced, it said. According to the company, it was processing over 75,000 daily orders in March.
Read: Coronavirus India LIVE updates

In 2019, Milkbasket acquired Bengaluru-based e-grocer PSR Supply Chain and Noida-based Veggie Zone.
The company registered a loss of Rs 43.1 crore as expenses rose 200% for the financial year ending March 31, 2019. In January, it claimed to have achieved profitability in Gurugram, which accounts for almost 50% of its revenues.
The startup competes with companies such as Alibaba-backed BigBasket and SoftBank-backed Grofers in the sector, along with Flipkart Grocery and Amazon Prime Now, which have been trying to crack the micro-delivery segment.

---