Insurance tech startup Riskcovry raises funding from Bharat Inclusion Seed Fund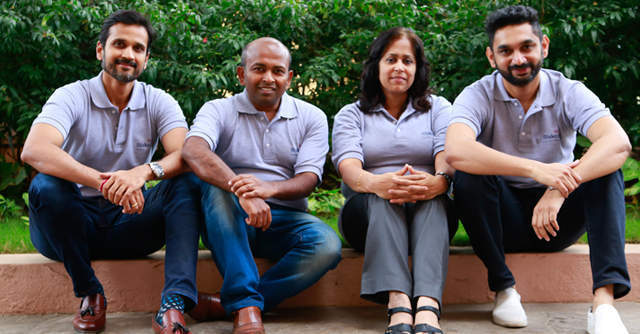 Mumbai-based UMBO InsurDataTech Systems, which operates insurance-technology startup Riskcovry, has secured an undisclosed amount of funding in a bridge round, dubbed as pre-Series A, led by Bharat Inclusion Seed Fund.
Venture Capital firms Varanium Capital and Better Capital also participated in the round, the company said in a statement.
Riskcovry will use the funds to enable access to more enterprise customers across segments. It will also enhance its technological infrastructure and look to acquire talent for its product, data sciences, growth and sales teams.

The startup was founded in 2018 by Suvendu Prusty, Sorabh Bhandari, Chiranth Patil and Vidya Sridharan.
According to Riskcovry, it is a neo-insurer providing "insurance-in-a-box" solution and claims to have taken the payment gateway (PG) approach of enabling insurance as a financial services layer to any business.
The platform enables the distribution of multiple insurance products across insurers (health, general and life) with plug-and-play infra to support any distribution use-case, for existing or new customers.

"We serve our distribution partner community by essentially being that unified solution for them to do anything insurance. This means not just enabling for 'purchase', but also two other touchpoints their end-users typically have with providers as part of insurance life-cycle i.e., 'manage' and 'claims', all digital, and on-demand," the founders said in the statement.
Riskcovry's clients include banks, financial technology firms, ecommerce and digital companies, non-banking financiers and supply chain players.
Bharat Inclusion Seed Fund is an early-stage venture capital initiative set up by the Indian Institute of Management-Ahmedabad's CIIE.CO. The fund invests at the idea, seed or "pre-series-A" stage in sectors such as finance, health, education and livelihood.

"Riskcovry brings a fresh approach to digital distribution for the insurance market. Their API-first approach helps enterprise customers get access to highly relevant insurance products, through a completely digital process of underwriting, policy issuance, claim settlement and compliance. This extends the reach for insurance companies and provides downside protection to many end-users of enterprise customers at a very reasonable price point," Saras Agarwal, principal at Bharat Inclusion Seed Fund said.
In December last year, it participated in a $5.1 million Series A funding round in neo-banking startup Kaleidofin. The round was led by financial inclusion-focussed impact investor Oikocredit.
---