Layoffs at IBM, Cognizant signal declining confidence in demand rebound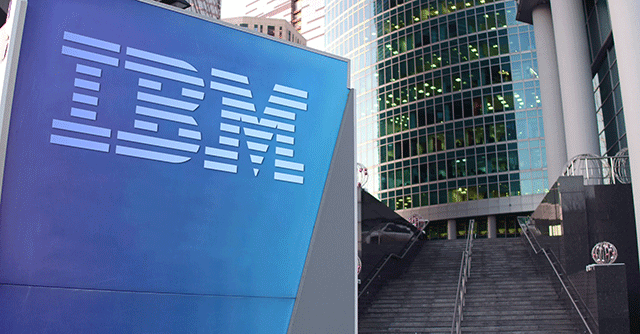 During the last few weeks, as top executives at information technology (IT) firms outlined earnings financial for the March 2020 quarter, many of them emphasised on the rise in cloud adoption and demand for digitalisation solutions as businesses shifted work to employees' homes. However, the recent spate of layoffs at some of these firms belies some of that optimism in business growth.
In the past several days, Armonk headquartered IBM, Teaneck, New Jersey based Cognizant and San Jose, California headquartered Hewlett Packard Enterprises (HPE) have let go of several employees.
While Indian employees at these firms have been affected, a majority of the job cuts have happened in the US. It will not be long, however, before Indian IT services firms start to lay off people, several industry watchers said.

Up until now, layoffs in the Indian technology sector during this downturn have almost always been the preserve of the consumer internet sector. That could be about to change as the $150 bn IT services sector gets on the bandwagon.
Mohandas Pai, former board member and HR head of Infosys told TechCircle that if the demand situation worsens in the interim, Indian IT services firms are also likely to let go of employees, contrary to the companies' assurances.
During the March quarter results announcement, the country's largest software exporter Mumbai based TCS, which does not give out official earnings guidance, said that it was expecting a rebound in demand during the second half of the current financial year. Bengaluru headquartered Infosys CEO Salil Parekh said he expected digitalisation to blunt the Covid-19 impact on growth during FY 21.

"It is fair to say that companies who are doing layoffs are not expecting V-shaped recovery. Don't listen to what they say, but watch what they do. It shows the declining confidence of service providers in demand rebound, Pareekh Jain, founder of Pareekh Consulting, a Bengaluru based IT outsourcing advisory firm, said.
"As more client enterprises are assessing the impact, it is trickling down to service providers. They are conserving cash for future strategic initiatives like acquisitions," Jain added.

Incidentally, the initial confidence displayed by IT firm honchos was in sharp contrast to the views of most industry watchers, who expected the current financial year to be a washout.
In fact, technology research firm Gartner revised its projections for IT spends for the calendar year 2020 from a 3.4% growth to a decline of 8% to $3.4 trillion, indicating that the recession is far deeper than most anticipated at the beginning.
"Despite the experiences and track records these players carry, the context of a global pause

on all sectors is new and unseen to all in the game. Enterprise responses and reactions hence should also be expected to have a tinge of uncertainty and element of surprise. The layoffs should hence be seen in the larger financial context," Kamal Karanth, co-founder of IT staffing solutions firm Xpheno said.
Jain said that rather than letting employees stay on the bench and burn cash, companies are likely to let go of employees now and hire when demand returns.
For most Indian IT services firms' employee cost is somewhere between 50% and 60% according to the disclosure made in their annual reports. "It shows the confidence of the companies ability to capture demand and hire people as soon as demand rebounds," he added.

IT companies are also laying off workers to be able to manage a permanent imbalance in the working environment due to external changes. Several businesses are expected to get shuttered permanently or return to a capacity level well below the levels seen during pre-Covid period in sectors such as travel, hospitality, retail and consumer goods.
"The logic is they need to invest in the future, the period of lockdown in the Western economies is uncertain and they cannot spend all the cash in anticipation of earlier normality. They need to cut costs to meet reduced revenues and a market which is shut down," Pai added.

According to V Balakrishnan, former CFO of Infosys, most IT companies have been doing cost optimisation and have been successful in doing so over the last few years. If revenue growth goes negative or flat, then cutting employees' costs becomes inevitable as it is the only tangible leverage the companies have in further reducing cost structure, he said.
From the optimisation of business verticals to realigning overseas operations to diverting resources to newer verticals, the agenda behind layoffs is often multiple factors, Karanth said.
"Some enterprises might still approach it as an opportunity for excess load shedding (of the bottom 10%), which they believe can be easily brought back any time later. The Indian IT majors have a vast pool of such people," he added.
Covid-19 chokes the middle management
Over the past few years, IT companies have preferred hiring people with specific skills and have trimmed mid-level workforce. The pandemic is said to have given most companies an opportunity to further let go of middle managers with outdated skills. This was reportedly the case at Cognizant, which has most of its employees working in Chennai.
"We will continue with our 2020 'Fit For Growth Plan' to streamline the company's operating model and reduce costs to fund growth investments that align to our long-term growth strategy," the company had said during the quarterly results announcement.
The 'Fit For Growth Plan' is corporate speak for restructuring at the senior management levels.
Cognizant reportedly let go of 400 mid-level to senior level executives while also giving an option of voluntary separation packages for employees on the bench.
"The pyramid structure of employees was an asset during its high growth days. But, it is a huge liability when the growth rates are coming down. There is a huge fat built in the middle which needs to be downsized," said Balakrishnan, who currently runs venture capital fund Exfinity, which invests in enterprise startups.
Karanth disagrees. According to him, the annual separations and performance-based attrition are more of a pruning process for the overall health that companies do regularly and the top Indian IT firms would not use the current situation as an alibi to cut more jobs.
IBM had stated during the quarterly earnings call that they would continue to eliminate software and services that don't align with their top focus areas for growth of which cloud being the most important one, which had posted a 19% growth during the March quarter.
On Monday, according to media reports, IBM laid off thousands of employees in the US. While the Indian employees are also expected to be hit, IBM India did not offer any comments to TechCircle queries.
HPE has announced salary cuts for most employees apart from laying off staff, according to media reports in the US. Through these measures, the company is hoping to save around $1 billion.
A narrow bench
Another layer where layoffs could happen is the bench staff or employees who are not working on any live projects. Most IT companies have around 10% of their staff without projects.
Also, IT companies employ smaller firms as subcontractors to reduce cost when they bid for low-margin deals. These firms are also likely to see layoffs in the beginning.
"If the employee is not billable then layoffs directly impact the bottom line. In the scenario when top-line growth is very difficult bottom-line growth can help in valuation and stock prices. Most executives compensation is linked to revenue growth, profitability and stock performance. So when revenue growth is taking a hit, they might look for maintaining profitability and stock performance," Jain said.
While all major companies have announced that they will honour all offer letters, especially to freshers, a number running into tens of thousands, there is a likelihood of the joining dates being postponed by 9-12 months, Jain and Karanth said.
"Enhancing shareholder value is the main motto for any company's management. The IT companies are flush with cash and that gives them financial security. They can't ignore the other stakeholders like employees, customers, vendors, etc., You need to find a balance," Balakrishnan said.
---