Info Edge eyes $50 mn capital infusion from outside investors for VC fund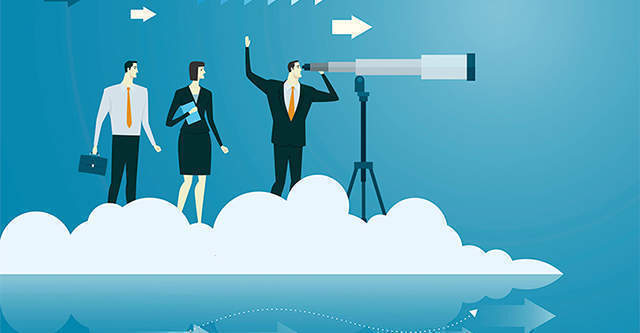 Info Edge India, the parent entity of jobs classified portal Naukri.com, is planning to raise $50 million from limited partners outside the group.
This is half of the total corpus of $100 million (around Rs 750 crore) that it wants to raise for its venture capital fund, Info Edge Venture Fund (IEVF), over the next three years.
So far, Info Edge has already contributed $46.3 million (around Rs 350 crore) in the fund as a limited partner, a statement said. This is significantly higher than the initially allocated Rs 100 crore ($14 million).

Info Edge's announcement was part of the company's exchange filing on the impact of Covid-19 pandemic on its operations. The company incurred fixed and committed costs to the tune of Rs. 600 crore in FY20.
"We believe there would be more opportunities to invest in certain strategic areas of our core operating business and other areas of expansion. This could include M&A activities and strategic stakes in certain areas of interest," the company said. Its revenues for FY20 stood at Rs 1,273 crore compared to Rs 1,098 crore in the previous year and has cash balance of around $200 million.
IEVF has already disbursed close to $20 million (Rs 150 crore) in investments such as customer engagement platform for merchants DotePe ($1.4 million), AR Rehman-backed music platform Qyuki Digital Media ($3.3 million), Intellihealth Solutions-owned e-pharmacy Truemeds ($490,000) and sports startup Fanbuff Esports ($460,000).

The Noida headquartered company has signed non-binding signed term sheets with startups for making investments worth $11.3 million (Rs 85 crore).
Separately, the company in February invested $5.21 million (about Rs 37 crore) in e-learning platform Coding Ninjas, owned by Delhi-based Sunrise Mentors.
Food delivery platform Zomato and fintech startup Policybazaar are Info Edge's notable successful investment of the past while it had to write-off its entire investment of $16 million (Rs 121.1 crore) it had put in online photography firm Canvera.

Info Edge launched the Category-II alternative investment fund, with an intention to make investments outside the scope of the core operating entity. The company will be able to better manage its investments and returns in the long term across the portfolio, Chintan Thakkar, the company's CFO earlier told TechCircle.
---