Logistics platform Shiprocket promotes Akshay Ghulati as co-founder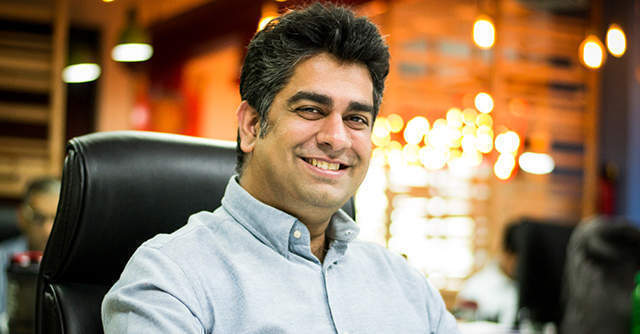 Ecommerce logistics aggregator Shiprocket has promoted Akshay Ghulati, its chief business officer (CBO), as a co-founder.
The platform was originally founded by Saahil Goel, Gautam Kapoor and Vishesh Khurana.
The appointment comes shortly after BigFoot Retail Solutions-owned Shiprocket raised $13 million in a Series C round led by Tribe Capital with Innoven Capital and Bertelsmann India Investments.

"The inclusiveness I have felt here has been instrumental in my growth. It is an honour to receive this new title and I hope to continue to work towards taking the business to the next level," Ghulati said in a statement.
Ghulati's duties as CBO involved developing marketing and customer engagement strategies. He joined the company in 2016 as a CBO, before which he ran pan-Europe fulfilment service for Amazon in the UK.
A graduate of Wharton Business School in Economics, Ghulati also holds a management degree from Harvard Business School. Prior to Shiprocket, he has worked with companies such as Amazon, AT Kearney and Parthenon Group.

"Akshay has truly demonstrated a founder mindset over the course of his four years with us. He is committed to building Shiprocket for the long term and has a very high level of ownership," Goel, CEO and co-founder of Shiprocket said.
Founded in 2017, Shiprocket is a logistics data platform connecting medium to small enterprises with carriers at national and international locations. It also provides a technology stack to help retailers integrate their shopping websites on Shopify, Magento, Woocommerce, Zoho, and others for workflow, inventory, and order management. The platform claims to have 20 courier partners with shipping solutions available at 26,000 pincodes in India and 220 countries.
Shiprocket claims to have registered 1.5 lakh retailers with gross merchandise value (GMV) of over $500 million a year. It also claims delivery rate to 25 million consumers annually with three-fold topline growth.

---