Angel Broking CIO Rohit Ambosta on why technology will disrupt the stockbroking biz on multiple fronts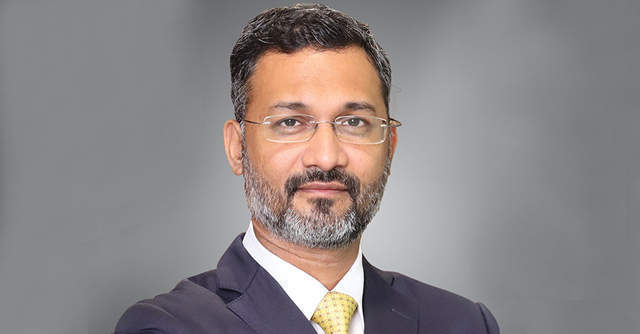 A couple of decades ago, running a stock brokerage firm out of anywhere but Dalal Street in heart of the country's financial capital, would have been inconcievable. The transition of the business from offline to primarily online started some years ago and will only hasten in the post Covid-19 world. That puts Mumbai-based Angel Broking in an advantageous position, given its emphasis on technology as a business enabler from inception.
For the past couple of months, when the country entered prolonged lockdown, which has been partially lifted for now, Angel Broking's priority has been to keep operations on track despite the difficult external environment.
"We have enabled 90-95% of our employees to work from home (WFH). Only a few employees are required to be present in office, observing the precautionary measures. We are strictly adhering to the health and safety guidelines introduced by the government and have given our employees access to tools such as JIRA, SSL VPN access, email, Google Hangouts, etc. to enable and facilitate WFH," CIO Rohit Ambosta told TechCircle in a recent interview.

These measures, he said, have aided the firm to maintain productivity levels and it actually anticipates better outcomes overall as WFH has enabled employees to stay safe with their families while keeping business running.
"We hope to continue at the same pace and strive to achieve more until things get back on track," he added.
Ambosta has spent over 20 years in the information technology sector, notably in digital transformation, working across technology alignment, software development, UI/UX, digital customer experience, enterprise architecture, strategic planning, and digital strategy in the financial services industry. Prior to Angel Broking, he was with Tech Mahindra, Financial Technologies and HCL Comnet Systems and Services.

Over the years, Ambosta claims that using technology as an enabler, the firm has been able to increase the number of trades executed on its system, addressed numerous calls through a simple UX/UI, reworked its KYC and seen a 150% jump in business since 2015.
"Automating fraud detection in KYC and trading also helped us reduce risks," he said.
Another important component of the firm's digital transformation strategy has been its app. The app equips the company with superior analytics including user churn, feedback and the preferences of a customer. "Our state-of-the-art app helps us to break the physical boundary barrier and acquire customers from every corner of the country," he said.

Speaking about the architectural changes made to support these transformations, Ambosta said, the app is one of the most essential aspects of the business.
"There are many legacy systems and a lot of effort will be involved if we were to redesign them. Hence smart middlewares are being designed to ensure that the client experience remains superior. This is how we avoid the bottlenecks and inefficiencies of legacy systems. The middleware is being developed on a microservice architecture," he added.
One of the major technology initiatives currently underway at Angel Broking is upgrading technology. "We are currently driving a cloud adoption strategy. Under the initiative, we are shifting batch processes and back-office processes to the cloud in order to unleash superior efficiency," he said.

The firm is also currently implementing artificial intelligence (AI) to improve the KYC process as multiple documents have different versions of the client's name and can cause confusion. It aims to use AI to ensure that KYC names don't need to be checked by scrutinizers manually and curate personalized recommendations for customers.
The firm is also studying future use cases for blockchain but has not found any clear use cases for the technology in its environment yet.
"Technology helps you to innovate and disrupt in multiple ways. It is a true enabler for an efficient future and weeds out inefficiencies from the system. It also helps us to visualize optimal paths for achieving the desired objective. As the transition from offline to online continues, technology will change the entire ecosystem in more than one way," he said.

---