Google Maps adds features to alert users about Covid-19 travel curbs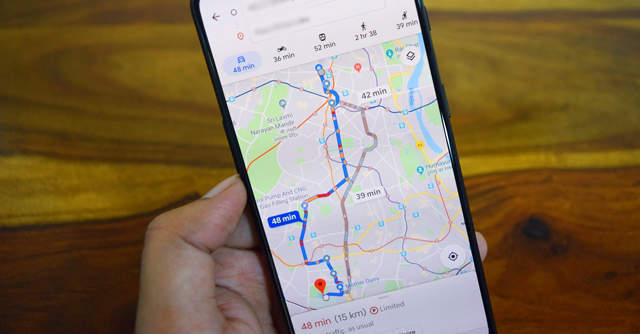 Google Maps has added a series of new features to alert users about Covid-19 related travel restrictions.
In the latest update for Google Maps on Android and iOS, the Alphabet unit introduced features that help users be better prepared for their daily commute.
Google Map lets users know how crowded a train station is or if a bus is running on a limited schedule, according to a company blog post.

Read: Google and Apple release contact tracing API for Covid-19 trackers across the globe
"When you look up public transit directions for a trip that is likely to be affected by Covid-19 restrictions, we'll show relevant alerts from local transit agencies. These alerts can help you prepare accordingly if government mandates impact transit services or require you to wear a mask on public transportation," Ramesh Nagarajan, product management director, Google Maps said in the blog post.
The features will be supported by aggregated and anonymised data collected from users who have opted into Google location history, a Google account-level setting that is off by default, the blog said.

"To protect privacy, these insights are only surfaced when we have sufficient data to meet privacy thresholds," the company said.
Apart from India, the transit alerts will be available in Argentina, Australia, Belgium, Brazil, Colombia, France, Mexico, Netherlands, Spain, Thailand, United Kingdom and the U.S.
The company has also introduced driving alerts to notify users about Covid-19 checkpoints and restrictions along the route, like when crossing national borders (starting first in Canada, Mexico and the U.S.).

Users will be notified by an alert on the directions screen and after starting navigation if the route is impacted by these restrictions.
Google Map users navigating to medical facilities will also receive alerts about their eligibility and the facilities' guidelines so that people can prepare ahead of time. Alerts for medical facilities have been rolled out in Indonesia, Israel, the Philippines, South Korea and the U.S.
Read: Google blocked 5,000 bad ads per minute in 2019, sets up Covid-19 taskforce now

---