Paytm Payments Bank reports 55% jump in net profit to Rs 29.8 cr for FY20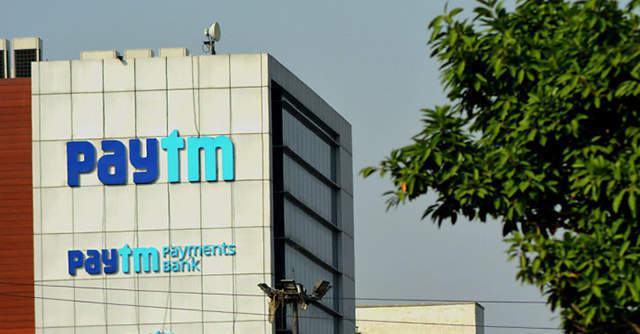 Paytm Payments Bank, the banking arm of One97 Communications and the parent entity of fintech major Paytm, has posted a 55% year-on-year rise in net profit for the financial year 2019-20. This marks the second consecutive year of profitability for the banking firm.
While its bottom line increased to Rs 29.8 crore for FY20 against Rs 19.2 crore a year ago, the company also witnessed its annual revenue surpass Rs 2,100 crore.
The firm attributed its robust growth to higher customer acquisition in smaller cities and towns. Paytm Payments Bank issued over 5.8 crore digital debit cards and recorded more than 45 lakh debit card transactions a month, according to a statement. It also launched a direct benefits transfer facility, which allows benefits of over 400 government subsidies accrue directly to its customer accounts, the statement added.

Paytm Payments Bank also offers FASTag, National Automated Clearing House and food wallet services.
The company charges Rs 20 for every cash withdrawal after the first three transactions in a month, and Rs 8 to access a mini statement and to check balance. Although Reserve Bank of India guidelines do not allow payments banks to lend, they must invest 75% of their deposits in government securities.
The Vijay Shekhar Sharma-led payments bank has enabled more than 485 crore transactions worth Rs 4,60,000 crore in FY20, the statement said. Of the total, domestic money transfers account for Rs 29,000 crore, it added. The bank also has a current account, savings account (CASA) base of 58 million, giving a boost to deposits, which have doubled to Rs 1,000 crore in FY20, the statement said.

Additionally, the company said it will soon launch a cheque book facility for its customers.
"We have continued to lead digital banking in India and have constantly improved upon our own benchmark for performance. Our focus remains on launching innovative products and services to accelerate financial inclusion in our country," Satish Kumar Gupta, managing director and CEO of Paytm Payments Bank, said.
On the other hand, Bharti Airtel-owned Airtel Payments Bank reported a loss of Rs 338.8 crore for FY19, up 24% from Rs 272.6 crore in FY18.

---