Samir Bangara, digital entertainment content provider Qyuki Digital Media's co-founder and managing director, passed away on Sunday.
"We are all in a state of complete and utter despair and words will do no justice to express this loss. But it is our duty to absorb this shock for now so that we can be there for each other, especially for his family, just the way Sameer would have liked us to," Qyuki Digital Media said via a tweet.
Bangara reportedly died in a road accident near Mumbai. He was 46 years old.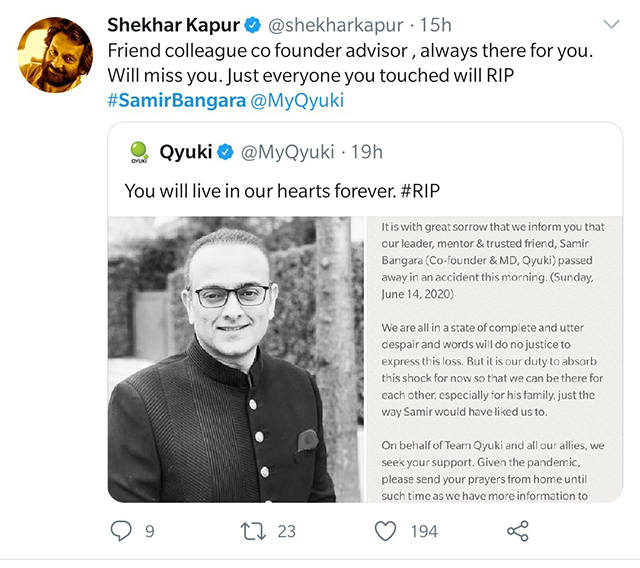 Bangara joined the digital music platform in April 2013. Before Qyuki, Bangara worked for several organisations across various roles. He was managing director for Walt Disney Company India, chief operation officer at IndiaGames, vice president of investment banking at Ernst & Young, senior associate at venture capital firm IL&FS Investment Managers.

Earlier this year, Qyuki raised $3.5 million from Info Edge Venture Fund (IEVF), the venture capital fund launched by Naukri-promoter Info Edge (India).
The digital company, founded by musician AR Rahman, filmmaker Shekhar Kapur and former news producer Sagar Gokhale, has a data-driven platform, which allows artists to share their work and connect with peers. It also provides associated services such as monetisation, brand building, optimisation, digital marketing, public relations, and opportunities for performances at concerts and music shows.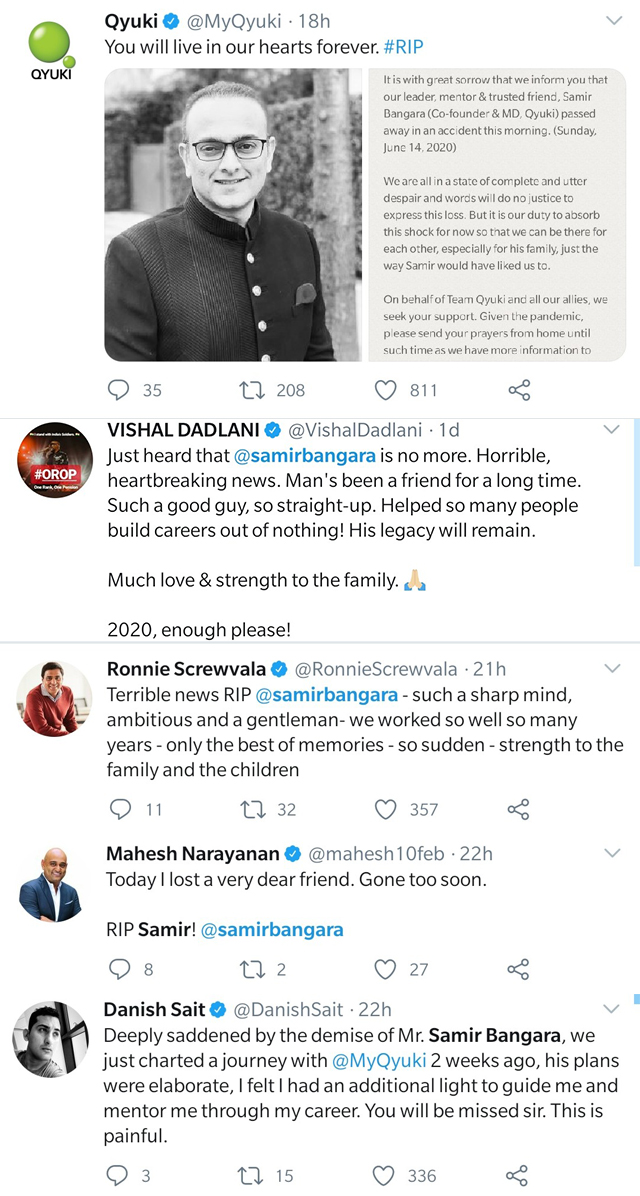 ---