Mindtree CEO says IT demand will soften in FY21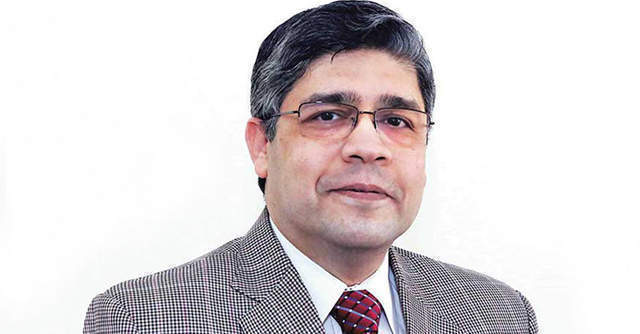 Bengaluru-based mid-tier information technology (IT) services firm Mindtree said it expects technology demand to soften in the current financial year.
In a letter to shareholders in the company's annual report, Mindtree CEO and managing director Debashis Chatterjee said that investments in growth are expected to be "few and far between" as companies focus on maintaining business continuity.
"We don't truly know how long it will take for industries to fully recover from Covid-19," Chatterjee said.

"Customers are now rapidly evolving their business models and require agile solutions that accelerate time-to-market. In response, we will address the growing demand for niche skills (such as cloud and platform-as-a-service based services) tied to technology disruption. We will also emphasise cybersecurity skills which are increasingly critical to the success of the long-term remote working model," he added.
The $191 billion Indian IT industry is facing a washout year for the first time in 40 years,
with technology research firm Gartner predicting an 8% decline in overall IT spend.

Enterprises are looking at accelerated cloud and digital spending to blunt some of the potential losses as companies are forced to deploy technologies that facilitate remote working.
Chatterjee said that most customers need to increase workspace collaboration and fortify their cybersecurity and cloud adoption strategies. He added that over the long term, organisations will require greater resilience in their operations, which will accelerate demand for cloud, data and customer experience technologies.
"Customers will continue to conserve cash, reduce waste, and improve the productivity of their assets," he said.

At the Mumbai-based engineering conglomerate Larsen and Toubro-owned Mindtree, 99% of its 22,000 employees are working from home, the IT exporter said. The company added that it has moved to cloud for internal purposes as well as helped employees reskill in digital technologies to help the firm serve customers in these technologies.
AM Naik, chairman of the engineering services giant L&T, is optimistic that the next few months "will provide Mindtree with a challenging environment in which to build the strategic levers for the next period of growth."
"We will invest in scalable user experience, and data and cognitive technologies to drive business outcomes. A cloud-first approach will add velocity to the digital transformation of customers, and it will focus on enterprise IT transformation to provide cost savings," Naik added.

Mindtree had reported 6.6% revenue growth year-on-year for the last quarter of the financial year ending March 2020. For the full year, the company reported a topline growth of 8.7%, even as it closed the year with $1.2 billion in deal wins during the period.
Last week, Mindtree appointed former KPIT executive Vinit Teredesai as its CFO, effective June 15. He took over the position from Senthil Kumar, who was appointed as the interim CFO in March, after Pradip Menon quit the company in November 2019.
---