Digital transformation helped Infosys navigate Covid-19 crisis: Nilekani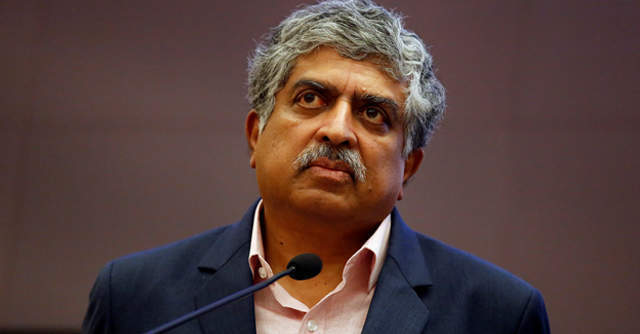 Digital transformation exercises undertaken in the past two years enabled Infosys to allow nearly 93% of its employees to work from home and ensure business continuity amid the Covid-19 crisis, Nandan Nilekani, co-founder and chairman of the company, said at the annual general meeting
"This (digital transformation) has amplified our capabilities with virtual workspaces, secure polycloud (multi-cloud) environment, micro-survey services for our digital platforms, curated offerings in our service store and tools for remote collaboration. All these are our strengths as a live enterprise," Nilekani said in a letter to the company's shareholders.
The information technology (IT) services firm expanded its remote access infrastructure ten-fold for the virtual private network bandwidth, and its backend capacity four-fold to support the increase in concurrent connected remote users, Nilekani said. "Cloud-based remote audio, video and content collaboration platforms are integral to this setup," he added.

Most top-tier IT companies enabled work from home for more than 90% of their employees by either shipping office desktops home or buying them new laptops, along with data dongles for internet connectivity. Both official and personal devices were enabled with wireless connectivity to allow employees to securely connect to their office networks. In fact, adopting the work from home model increased expenditure, TCS and Tata Sons chairman N Chandrasekaran said earlier.
Additionally, Nilekani said that retailers in the non-grocery, apparel, lifestyle and fashion sections have been hit by the pandemic, even as the travel and hospitality have slumped.
Bankers are expected to deal with deferred loan payments and the insurance sector is compelled to charge lower premiums in some categories, he added.

"Manufacturers must manage both demand and supply hurdles as they repair their broken supply chains. Media and entertainment is impacted because of reduced outdoor activities and shrinking ad spend. 5G projects and adoption will slow down as well, as corporates begin to reconsider their capital allocation," Nilekani said.
The Bengaluru-based company has already pivoted its resources to meet the new needs of its clients, he said. It has strengthened its expertise in cloud, workplace transformation and smart automation to help its customers accelerate and scale their digital endeavours to enable seamless virtual and remote work. It recently launched a cloud and edge-based 'return to work' solution to help enterprises streamline the pandemic-era work.
On the flip side, the Covid-19 crisis could have a significant impact on the firm's revenue and profit during this year with the economic slowdown affecting its customers, which could result in postponement, termination or suspension of some ongoing projects, the company said in a disclosure to regulatory bodies.

---