In Brief: Uber shuts Mumbai office; Byju's makes $300 mn offer to buy WhiteHat Jr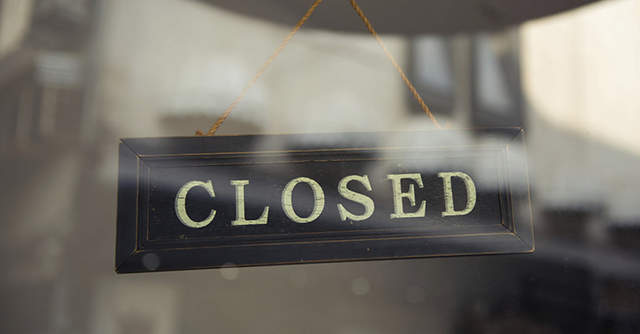 SoftBank-backed cab aggregator Uber has ceased operations at the Mumbai office as part of global cost-cutting measures, The Economic Times reported. However, "Uber continues to provide a high level of service to all its riders in Mumbai," an Uber spokesperson told TechCircle. The company has closed 45 offices globally, the financial daily said, citing a letter that CEO Dara Khosrowshai wrote to employees in May. There have been no layoffs so far, and employees have been asked to work from home till further notice, it added.
Byju's makes a $300 mn offer to acquire WhiteHat Jr
Edtech platform Byju's, owned by Think and Learn, has offered peer WhiteHat Jr $300 million to acquire it in an all-cash deal, The Economic Times reported. The move comes a week after the Bengaluru headquartered unicorn closed a new funding round from Bond, an investment firm led by Silicon Valley investor Mary Meeker. WhiteHat Jr is currently in the market to raise $50 million in fresh financing, and has held discussions with venture capital and private equity firms, the report said.
BluSmart raises $5 mn in seed funding round
Gurugram headquartered electric mobility startup BluSmart has raised Rs 37 crore or $5 million in a seed funding round, dubbed a pre-Series A round, from Mumbai Angels Network, Inflection Point Ventures, LetsVenture and others, Entrackr reported, citing sources. The company will use the fresh funds for marketing purposes, run operations and lease deposit for cars, the report said. This is the company's second capital infusion since September last year, when it raised $3 million from JITO Angel Network, Mayfield, KA Enterprises, the investment office of Deepika Padukone, Kalpavriksh Trust and others.

Read: Hero group promoter, Micromax co-founder, others back electric cab-hailing platform Blu Smart
DPIIT calls for second meeting with etailers on July 8
The Department for Promotion of Industry and Internal Trade (DPIIT) has called for a meeting on July 8 with ecommerce companies Amazon India and Flipkart to discuss the country of origin tags, as per an Economic Times report. This will be the second meeting between the parties on the issue, after the first one on June 24. While all firms have agreed to display the country of origin tags on products on their platforms, they sought a few months to update existing listings, it added.
Pine Labs in talks to buy Asia ops of German firm Wirecard
Digital retail payments firm Pine Labs has held initial discussions to buy the Asian business of German payments company Wirecard, according to a report by The Economic Times. Wirecard, a payments and risk management service provider, filed for bankruptcy last month on the grounds that $2 billion went missing from its balance sheet due to an alleged accounting fraud. The company's Asia business services about 20,000 merchants in India, Singapore, Indonesia, Hong Kong, Australia and Malaysia.
Airtel to launch its own video conferencing service

New Delhi headquartered telecommunications firm Bharti Airtel has planned to roll out its own unified video conferencing tool for startups and enterprises. It will compete with Zoom, Google Hangouts and Microsoft Teams in this segment. The platform will be functional across mobile and desktops, and will use the latest industry standard for data security -- the AES 256 encryption -- and multiple layers of authentication, it added.
K7 Computing discovers new strain of ransomware
Researchers at cybersecurity major K7 Computing have discovered a new strain of ransomware and named it EvilQuest. The malware, which targets Mac OS through pirated applications, is the second one discovered by the team after the fileless Trojan identified last December, according to a statement. The company said it will increase its focus on new malware and ransomware detection in its Threat Labs.
Aditya Birla Sun Life AMC rolls out voice-based servies with Google assistant
Aditya Birla Sun Life AMC, a subsidiary of Aditya Birla Capital, said it has launched a voice-based service with Google assistant for its investors. The service will function as a 24/7 interface for investors to interact with the fund house, address service requests such as portfolio valuations, get account statements and capital gains statements, it said. The service, which uses artificial intelligence and natural language processing, will soon be available on other platforms such as Amazon's Alexa and Apple's Siri, it added.

---