Yotta Infrastructure launches tier-IV data centre near Mumbai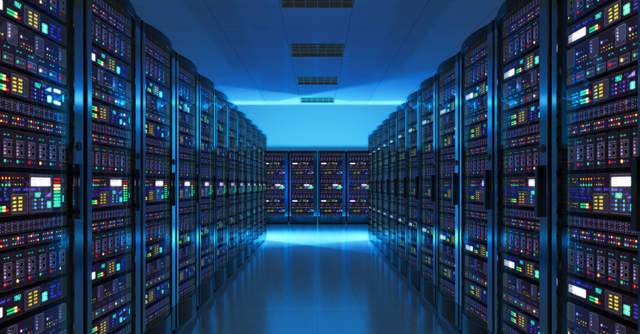 Mumbai-based managed data centre service provider Yotta Infrastructure Solutions, an arm of realty major Hiranandani Group, on Tuesday launched a tier-IV data centre in Panvel area close to Mumbai.
Called as Yotta NM1, the data centre is first of the five upcoming units at the integrated Yotta data centre park, which will have an overall capacity of 30,000 racks and 250 MW power, a statement said.
According to the company, the data centre is the largest facility in the tier-IV category in Asia as certified by Uptime Institute.

At full capacity, the data park will be able to host a global cloud, content for (over-the-top) OTT operators and also maintain databases of enterprise and government applications. The facility will be powered by a captive solar power plant and an on-site gas-based unit.
Other than Navi Mumbai, Yotta is also developing similar data centre parks at Chennai and New Delhi, with each having 20,000 racks and 200 MW power capacity. The company plans to spend Rs 15,000 crore over the next seven to 10 years for these projects.
The company is counting on the surge in demand for digital transformation by enterprises due to mass transition to remote working. Citing a report by technology market analysis firm Canalys Global, the company said that cloud spends were at a record high in Q1 2020.

"With the new normal established due to Covid-19, reliance on technology from enterprises and consumers has increased. All these factors together make for a tremendous growth story for data centres in India," Niranjan Hiranandani, MD of Hiranandani Group said.
The centre was inaugurated in a virtual event attended by Uddhav Thackeray Chief Minister of Maharashtra, Shri Ravi Shankar Prasad Minister for Communications, Electronics and Information Technology and Law and Justice.
Last month, Yotta appointed Jarrett Appleby as its strategic advisor. In November last year, the company also brought on board former Reliance Jio Infocomm official Manish Israni as chief information officer (CIO) and head of information technology (IT) operations and engineering.

---