MobiKwik net revenue up 133% to Rs 379 crore in FY20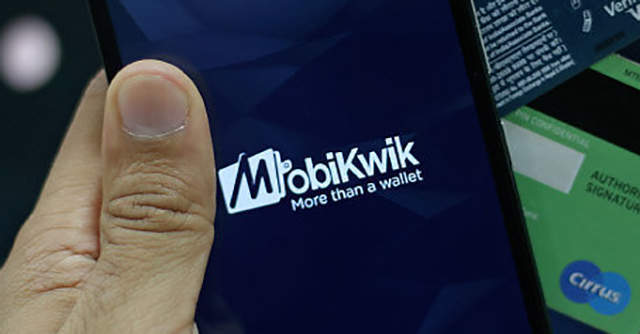 Digital payments firm MobiKwik registered a net revenue rise of 133% at Rs 379 crore in FY20 compared to Rs 162 crore in FY19.
The Gurugram-based company's EBITDA (earnings before interest, taxes, depreciation, and amortization) loss reduced 63% year-on-year (YoY) to Rs 45 crore versus Rs 112 crore while cash EBITDA loss reduced 91% year-on-year to Rs 8.5 crore versus Rs 98 crore.
"I am thrilled that in FY2020, MobiKwik delivered its third successive year of greater than 100% revenue growth amid stiff competition. March 2020 was our best month ever – with net revenue of Rs 38 crores and adjusted EBITDA loss of Rs 8 lakh," Upasana Taku, co-founder of MobiKwik said in the company's annual report.

MobiKwik operates in three segments -- consumer payments, fintech (includes credit, mutual funds, etc), and payment gateway. In FY20, consumer payments accounted for 63% of the net revenue while fintech was at 25% and payment gateway at 13%.
The company posted a 159% increase in consumer payments (wallet) net revenue at Rs 230 crore in FY20 against Rs 89 crore in FY19. A 216% increase at Rs 91 crore in FY20 against Rs 29 crore in FY19 was seen in fintech net revenue.
MobiKwik's merchant-facing payment gateway business (via its subsidiary Zaakpay) reported a net revenue of Rs 190 crore in FY20, against Rs 101 crore in FY19 on a standalone basis.

The report also mentions about the new partnerships MobiKwik signed last year, including one with Google for 'mobile recharge search'. It also tied up with Flipkart for developing 'MobiKwik Biller Stack', an enterprise product for ecommerce players.
In April 2020, MobiKwik also partnered with New Delhi based crypto exchange and blockchain wallet company BuyUcoin.
Business across several sectors have been hit due to the ongoing Covid-19 pandemic. "MobiKwik, like every other startup, is facing the same business repercussions after our peak performance in March 2020. But we have decided to differ on one aspect - all through Covid we re-engineered processes, we hustled, we found cost efficiencies under every rock -- but we did not fire a single employee nor did we enforce any pay-cuts or furloughs," Taku said.

The company works with a staff of 325 and claims to serve 120 million users and 3 million retailers in India. It was founded by Taku and Bipin Preet Singh in 2009.
According to the report, the company has raised over $100 million in funding from Sequoia Capital, Bajaj Finance, American Express and Net1.
In March this year, One MobiKwik Systems, which owns the eponymous digital payments platform, raised $29.5 million (Rs 224 crore) in a combination of debt and equity issue from a Cayman Islands-based special purpose vehicle, MK SPV IX LP.

---