Pepperfry says recovery to pre-Covid level of orders in sight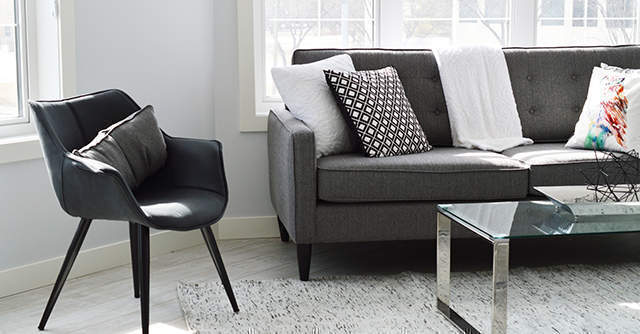 A rise in demand for ergonomic and ready to use furniture for home offices is driving online furniture brand Pepperfry's recovery from Covid-19 related slump.
The omni-channel brand, which has had to shut down nearly 10% of its 65 Studio Pepperfry outlets across the country, hopes that online sales can help it get back on track.
Nearly 30% of the company's business was driven by its offline touchpoints.

Chief marketing officer of Pepperfry, Kashyap Vadapalli says that the company is looking at full recovery to pre-Covid level of orders in the next one month.
"Soon after the lockdown was lifted, we saw a 10% increase in contribution of tier 2 cities to our sales as Mumbai, Pune and Ahmedabad continued to remain under lockdown. The number of first time customers from tier 2 cities has gone up from 40% to 50% and the number of orders from repeat customers has also seen an uptick," Vadapalli told TechCircle.
The extended work from home requirement for office workers as well as the growth in online education has increased the demand for study tables. This segment has witnessed a 175% year-on-year for the furniture retailer.

Founded in 2012 by Ambareesh Murty and Ashish Shah, Pepperfry has raised $235 million across multiple rounds. The company, operated by TrendSutra Platform Services, last raised $40 million as part of its Series F round from adhesive maker Pidilite Industries in February.
The nationwide lockdown brought Pepperfry's business to a grinding halt in April and May. It saw a 12% drop in average order value due to a low demand for premium categories such as bookshelves and wardrobes.
However, the shift in customer mindset from offline to online is expected to help the sector recover losses faced during the last few months.

"We are witnessing a shift in consumer mindset and preferences, and anticipate a rise in demand for ready-to-use products as opposed to getting in carpenters at home to construct furniture," he said.
While lockdown saw a 40% return rate around May due to restrictions on apartment complexes restricting entry of outsiders and delivery personnel, the numbers have come down to 10 to 15% on hold for large items, said the CMO.
When asked about the recent push for the country of origin tags for products sold online, Vadapalli said that Pepperfry allows sellers to display the place of origin details on product pages.

According to Pepperfry, the recent disruption of the global supply chain and backlog on shipments coming from China have not impacted its business.
About "85% products on Pepperfry are sourced locally and directly from artisans and craftsman in India," Vadapalli said.
---