German carmaker Porsche to implement Icertis' contract management software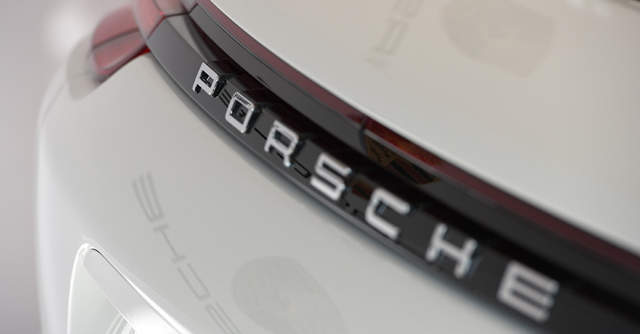 German sports carmaker Porsche has expanded its partnership with Icertis to implement its contract management software.
The partnership will see the Volkswagen-group company adopting Icertis' contract lifecycle management (CLM) solution to provide a digital end-to-end contract management process, Icertis said in a statement.
Porsche has been using the Icertis contract management (ICM) platform since 2018 to manage its indirect procurement contracting. It has now decided to roll out ICM more widely.

According to Icertis, auto manufacturing has large, complex value chains and a cloud-based tool could provide efficient coordination with all internal stakeholders. The deal will see Porsche deploying the platform across an additional 18 organisational units of the company. The solution will be used by more than 2,000 users to manage over 100 different agreement types – from development to real estate contracts.
"The correct handling of contracts is an essential component of Porsche's success. ICM now enables transparent integration of all relevant departments in the process of contract coordination. It also supports the departments in contract processing," Melanie Schenk, legal counsel, Porsche said, adding that the possibility of digital signing will help the company in checking deadlines as well as traced files any time the company wants.
Founded in 2009 by Samir Bodas and Monish Darda, Icertis began as a Microsoft cloud software startup. The company has raised multi-million funding rounds including the most recent one of $115 million from PremjiInvest and others, which saw the company joining the unicorn club.

Pune and Bellevue, Washington-based Icertis has since focussed on ICM platform and the business application verticals built on it after the solution started doing extremely well.
"To maintain efficiency in competitive and performance-driven industries, companies are reimagining their commercial foundations with contracts at the centre. Now Porsche will leverage the ICM platform across its organisation to unlock the true value that only an enterprise-wide approach to contract management can deliver," said Samir Bodas, CEO and co-founder, Icertis.
Icertis counts Airbus, BASF, Cognizant, Daimler, Johnson & Johnson, Microsoft and Sanofi among its clients. It claims to manage around 7.5 million contracts governing more than $1 trillion.

Icertis recently appointed Ajay Bhandari as its executive vice president and global head of professional services to lead its implementation and service delivery teams.
In April, Icertis had announced the integration of its solution with technology firm SAP Ariba solutions for spend management that will help transform the source-to-contract process.
---