PayU India CTO Shantanu Preetam on technology priorities for 2020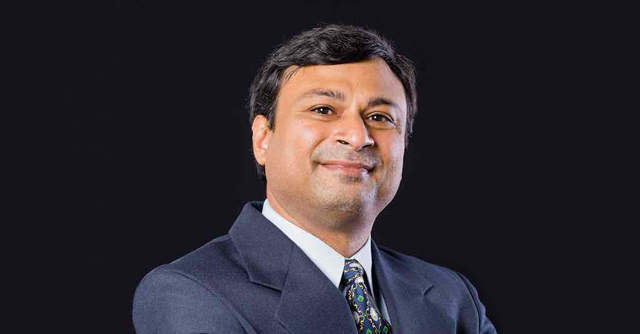 A greater focus on omnichannel solutions and adoption of low to no-code development are among key digital strategies this year at the Indian arm of Naspers-backed fintech firm PayU.
The Covid-19 induced lockdown has helped accelerate a few growth plans at the firm, PayU India chief technology officer (CTO) Shantanu Preetam told TechCircle.
Contactless payments have seen a rise in interest among vendors due to social distancing norms, he added.

PayU's omnichannel solutions, which have been fast-tracked, enable merchants to offer flexible offline-to-online services.
"Merchants are proactively reaching out to us for contactless payments. For example, we now receive 10-15 times more omnichannel leads than earlier. SMB (small to medium business) and compulsive businesses too have shown great interest in digital payments," he said.
A former Walmart Labs executive, Preetam joined PayU India in June, and currently leads its technology innovations in areas of payments, credit, and fintech investments.

"Fintech has evolved from a disruptor to a growth driver, especially during the Covid-19 era. We are at the cusp of a digital inflection point that holds immense potential to change our digital payment habits forever," Preetam said.
Mass consumer behavioural changes are already visible, he said, adding that it reflects in the adoption of contactless technologies such as UPI (unified payments interface), dynamic QR, payment links, ePOS (electronic point of sale), QR enabled electronic fund transfer, tap and go payments.

"In future, we will see technology donning the role of a disruptor, by introducing advanced payment form factors such as biometric authentication, face and touch recognition, and behavioural analytics. All of these will become part of daily routine to make experiences seamless with greater security," he said.
PayU India claims to have about 3.5 lakh merchants. On the technology side, it has partnerships with information technology (IT) vendors such as Salesforce, C-Zentrix and OneDirect. Preetam said the fintech firm faced no disruption in taking to remote work due to the nationwide lockdown.
While the first phases of the lockdown showed differential impact across the B2B (business to business) payments provider's different sectors, in June it was back to "slightly better than normal volumes," Preetam said.

"Healthcare, recharges and bill payments have seen a huge increase in online payments. Other areas which improved are all OTT (over the top) stream platforms, gaming and donations. Retail and e-commerce and online food delivery faced some stress in the initial phase of the lockdown due to operational challenges in the movement of goods, but they have gradually moved up and are now close to the pre-lockdown levels," he added.
Frontier technologies such as machine learning (ML) and artificial intelligence (AI) are an integral part of the pre-Covid-19 and post Covid-19 narrative at PayU India.
With machine learning (ML) enabled usage of data, PayU India offers a routing algorithm among multiple payment methods, available for any merchant. The algorithm chooses the most optimised route to perform a given transaction and keeps improving it by using historical as well as real-time data.  PayU's transaction success rates tend to be 2-3% better than the industry because of the solution, the company claims.

Another use case is scalability. During peak traffic or flash sales, with a hybrid-cloud model, PayU can route transactions through ML-based decision making.
For predictive analytics, PayU provides merchants with purchase information, customer buying insights, sales reports and inventory forecasts.
"We also deeply integrate AI in our operations. For example, PayU uses AI for document processing and risk assessment for merchants, bringing down end-to-end merchant onboarding time to just one day, where the industry average is 10-15 days," Preetam said.
AI has enabled the company to offer automated onboarding of merchants through digitized processes for verification, OCR (optical character reader), which minimizes delay and errors in processing documents.
PayU's proprietary risk engine, the in-house risk management tool is capable of processing advanced rules based on multiple parameters like thresholds, attempts, fraud blacklists, cards, emails, and phone to prevent frauds.
In April 2019, PayU acquired Cupertino, California headquartered digital payments company Wibmo for $70 million to expand its reach in India.
Currently, PayU and Wibmo have a run rate of 3 billion transactions, Preetam said.
"The integration of Wibmo has helped us offer device-fingerprinting and authentication through downloadable apps and behavior modeling for fraud detection to our customers. Wibmo's digital payment security solutions help authenticate genuine transactions while keeping fraudulent ones at bay. To expose and arrest fraud and manage risk, Wibmo uses advanced behavior analytics coupled with dynamic real-time rules to help merchants stay ahead of fraudsters," Preetam added.
---