Direct to consumer beauty etailer MyGlamm buys POPxo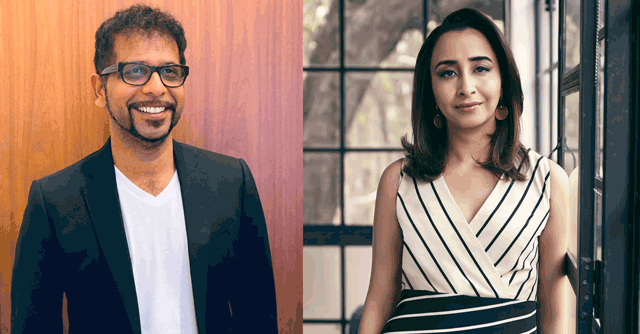 L'Occitane-backed direct to consumer beauty brand MyGlamm has acquired content and commerce platform POPxo in a mixed cash and equity deal.
With the acquisition, existing investors in POPxo -- Chiratae Ventures, Kalaari Capital and South Korean company Doosan Corporation's investment arm Neoplux-- will join MyGlamm's cap table.
Chinese mobile brand OPPO which is also an investor in POPxo is under the process of seeking government permission to join MyGlamm's cap-table, POPxo confirmed to TechCircle. Other investors including Strive III LLP and Philippines-based Summit Media will also join MyGlamm.

POPxo founder Priyanka Gill will join MyGlamm board as co-founder, according to a statement. The Delhi-based company is owned and operated by Luxeva.
"The POPxo vision has always been to build a content-community-commerce destination for women in India, with MyGlamm we have found a powerful partner with proven strengths in producing and selling beauty products at scale," Gill, CEO at POPxo and co-founder at MyGlamm said.
With the acquisition, POPxo and MyGlamm will launch and market products in the beauty and lifestyle categories. POPxo ventured into ecommerce with a private label in lifestyle in 2018 and opened its first retail store in May 2019. POPxo's influencer marketing platform Plixxo will continue to operate and market MyGlamm's products.

In June this year, MyGlamm raised $4.35 million in a Series B round from existing investors including Bessemer Venture Partners, French cosmetic major L'Occitane International, alternative asset management firm Tano Capital and Trifecta Capital.
Founded in 2017, the company retails beauty, skincare and makeup products through the omnichannel model and has an annualised revenue of Rs 140 crore. Founder of MyGlamm, Darpan Sanghvi also runs an offline beauty and wellness business called Sanghvi Brands which operates the franchise for L'Occitane Spa and other brands.
The statement said that together MyGlamm and POPxo will clock annualised revenue of Rs 400 crore by December 2021.

"With this acquisition, MyGlamm will further be able to connect with the millennial women, reach uncharted geographies, and work with POPxo in identifying emerging consumer needs and consumption patterns to co-create tomorrow's beauty trends," Darpan Sanghvi, CEO of MyGlamm in the statement.
MyGlamm competes with the likes of Steadview Capital backed beauty brand Nykaa and Verlinvest backed personal care platform Purplle.
---