Exclusive: Singer Sukhbir Singh invests in vegan nutrition brand Fitspire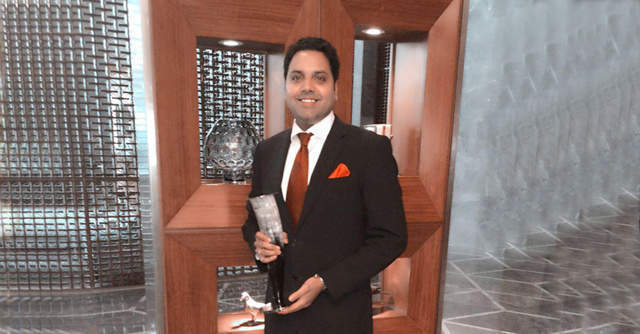 Delhi based Starcap Wellness, which owns digital-first vegan nutrition brand Fitspire, has raised an undisclosed amount in a seed funding round from Easy to Pitch co-founders Nikhil Parmar and Priyanka Madnani, and singer Sukhbir Singh.
The company will use the fresh capital to expand its product line and nationwide sales reach, Vipen Jain, co-founder and CEO of Fitspire, told TechCircle. He founded the company in September 2019 with Nidhi Jain.
The company claims that 75% of its products are vegan, while the rest are vegetarian. With a focus on overall immunity and nutritional deficiency, the company offers products in personal, health, kids and sports categories. It currently sells seven products, such as plant and whey protein, men and women multivitamins, keto capsules, immunity booster tablets and curcumin tablets.

Fitspire, whose products have an average ticket size of Rs 1,500, plans to expand its portfolio to 15 products and have a pan-India presence by September, co-founder (Vipen) Jain said.
The products are currently sold on its website and ecommerce platforms such as Amazon, Flipkart, Snapdeal and 1mg. The startup, which has partnered with over 100 fitness studios and gyms, also promotes its products at bodybuilding and fitness events, such as International Health Fitness Foundation and Women's Health Show.
"I used Fitspire for a few months before investing in it, and it is one of the promising ventures in the Indian fitness domain. Vipen's holistic approach towards fitness has been (an) influencing factor in my decision to invest in Fitspire," investor Singh said.

Singh has previously invested in healthtech startup MEngage, electric two wheeler rental startup eBike Go, pharmatech startup MEDdelivery, beauty startup Nature's Tattva, coworking space provider Nukleus, fintech firm Mera Cashier and international music company Flutin.
Several startups offering plant-based food and personal care products have received venture capital investments in the recent past.
Last month, venture capital firm Matrix Partners India and returning investor Titan Capital invested $5 million in vegan nutrition brand OZiva in a Series A funding round. OZiva sells healthcare and nutritional supplements for skin, hair and general health for people in the 18-55 age group, and provides educational content on fitness and nutrition advice.

Toxin-free and natural personal care brand Mamaearth, a portion of whose products are plant-based, raised $18 million in a funding round led by venture capital firm Sequoia Capital India in January this year. It offers more than 80 natural and toxin-free skincare, hair care and baby care products across India.
In the same month, digital-first health supplements brand Power Gummies raised an undisclosed amount in an extended seed funding round from early stage venture capital firm DSG Consumer Partners. Power Gummies sells dietary supplements in a chewable form instead of capsules and pills. It claims to use vegetarian pectin as an alternative to traditional animal-derived gelatin that is more prevalent in gummies globally. It also offers hair vitamin supplements made from plant-based pectin, essential vitamins, biotin and folic acid.
Plant-based dairy alternative maker Goodmylk secured about $400,000 in a second seed stage investment, led by Ginni International, also in January.

---