Swiggy rolls out 45-minute grocery delivery service Instamart in Gurugram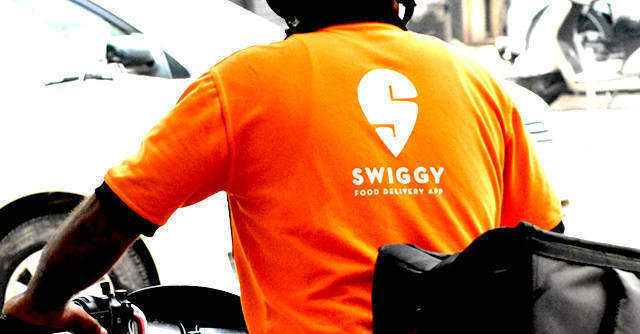 Swiggy on Monday said it has launched Instamart, a new offering in its grocery business, to make last mile delivery faster and sell a wider assortment of products.
The service, which was launched in Gurugram, will be extended to Bengaluru in a few days, a person in the know of the plans told TechCircle.
Instamart, which operates between 7 am and 12 am, claims to deliver products within 45 minutes of the order placement, a Swiggy spokesperson said. The service will address the needs of a new target group -- the "time-pressed, convenience-seeking urban consumer," the spokesperson added.

Swiggy already operates in the last mile grocery delivery segment with Swiggy Stores, where it sells essentials such as fruits and vegetables, meat, pet care and wellness products by aggregating from existing offline stores.
The spokesperson added that the Instamart model did not house dark stores as an Economic Times report claimed earlier in the day, but functions as an aggregator -- same as the Stores model.
"Many people have started cooking and baking at home, which needs a specialised assortment of products, which (are) not available in all nearby stores. You need a gourmet offering for that. So Swiggy thought there is a scope for another product which is not comparable to Swiggy Stores customers, but is different in its offerings -- not just in terms of timing but also different stock of products, around 2,500 products. Another differentiator is that the stores in business under instamart have no offline presence as in Swiggy stores. So these are virtual stores," the person cited earlier added on the condition of anonymity.

The food delivery unicorn has twice highlighted its focus on the grocery delivery segment, ever since the coronavirus outbreak wiped out sales of its primary line of product offering -- the first time when it laid off 1,100 staffers in May, and the second time when it laid off another 350 in July.
The food delivery industry, Swiggy said at the time, has only recovered to about 50% of its peak.
In April, it expanded to 125 cities its grocery delivery services, a business it piloted in Gurugram in February 2019. The service was subsequently scaled under the 'Stores' tab on its app. It also revamped its offering Swiggy Go by launching a hyperlocal delivery service Genie in over 15 cities in April.

In May, Swiggy reportedly forayed into the B2B segment, supplying groceries, meat and vegetables, along with packaging material, to its restaurant partners on credit. The product offering was called Swiggy Staples Plus.
---