As startups get back to business, extended WFH policies gain ground in the new normal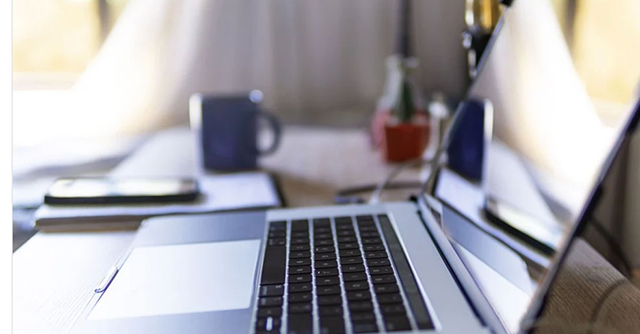 As the world continues to cope with the raging Covid-19 pandemic, startups from across the spectrum are changing the way they work to ensure business, well, almost as usual. Just about every technology startup out there, small and large, has embraced work-from-home (WFH) as the new normal. And, it could soon become hardwired into the operating cultures of many of these new age businesses.
Last week, Bengaluru-headquartered online test preparation platform Unacademy said it was extending its remote work policy till January next year. The extension, according to media reports, was prompted by some of its employees in Bengaluru, which re-opened a couple of months ago, testing positive for Covid-19.
Incidentally, the Facebook and Sequoia Capital backed company had said in May that it would allow 60% of its workforce to continue to work remotely even after the lockdown was lifted.

Last month, another edtech startup, Mumbai based UpGrad, also announced the extension of WFH for all its employees until December 31.
Many other startups have so far extended their remote working policy till September or October this year. These include insurance marketplace PolicyBazaar, lingerie etailer Zivame, cars and two-wheelers marketplace Droom, cybersecurity startups Sequretek and CYFIRMA, and startups such as Betterplace, Say Namaste, KopyKitab, Edmission and Infra.market.
Mumbai-based cybersecurity startup Sequretek has extended WFH for 95% of its employees till the end of September. The company has offices in Gurgaon, Bengaluru, and the US.

"Our major presence is in the metros and to reach office many need to travel by public transport, which is not entirely safe for our employees. Also, most of our employees are from non-metros, and in light of the situation we extended WFH for 95% of the employee strength till September end, and if the situation doesn't improve, we will probably extend it till the end of this year," Pankit Desai, co-founder and CEO of Sequretek said.
Online car retailing platform provider Spinny recently decided to allow 80% of its 500-strong workforce to work from home permanently.
"We took this decision after evaluating the impact of remote work during the lockdown. The productivity wasn't compromised during remote work and since our operations were completely shut, we worked on several products, features and designed new campaigns till May 8 and the outputs were encouraging," Spinny CEO Niraj Singh told media publications in June.

Others are taking a staggered approach. Tiger Global Management backed B2B construction materials marketplace Infra.Market, for instance, has started to resume work at office in a phased manner.
"We have taken a huge new office and plan to resume office with social distancing norms. Everyone is expected to come for review and critical meetings only. We will also extend pick-up and drop facilities for employees from their residences so that they can avoid public transport commute," Aadtiya Sharda, co-founder of Infra.Market said.
"We are fully compliant with stated government norms like checking of temperature, everyday sanitisation of office, compulsory masks, etc." he added.

It isn't just startups that are opting to extend WFH due to the pandemic. Venture capital firms have also shifted to move to remote operations for an indefinite period.
Delhi based Inflection Point Ventures has extended WFH till the end of September for all employees. The extension is optional until October 2020 for those who wish to continue work from home and are not in the city.
"IPV continues to work efficiently, even during WFH and has hence planned to extend WFH. The work scenario for IPV has stayed consistent during this time period. In fact, IPV has hired and gainfully employed new employees even with WFH. Taking into consideration the escalation in the number of cases for the pandemic, the situation will be reviewed again in the first week of October for further decision," Ankur Mittal, co-founder of Inflection Point Ventures said.

Another Mumbai-based venture capital firm, Unicorn India Ventures has extended WFH till the end of September, which may be extended till December depending on the situation.
"Currently, it is difficult to make it to office and we feel the safety of our team is paramount, hence decided to continue working from home. We are adjusting to this new normal," Anil Joshi, managing partner at Unicorn India Ventures said.
The move towards remote working in the long term resonates with global patterns. Among the earliest to institute long term remote working policies were US-based technology companies such as Facebook, Google, Twitter and Apple.

Late last month Google extended its remote work provision until the end of July 2021. Following suit, last week, social media giant Facebook extended its work from home policy until July 2021. Previously in May, San Francisco headquartered Twitter announced that some of its employees could work from home permanently provided their work does not require an office.
---