SaaS startup Anchanto raises additional $12.1 mn in Series C funding round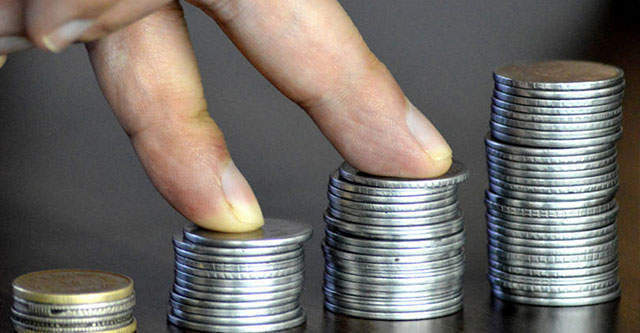 Singapore based Anchanto, which runs an eponymous B2B software-as-a-service (SaaS) platform for ecommerce solutions, has raised $12.1 million in an ongoing Series C funding round from Asendia, a joint venture between the French national post La Poste and state-run Swiss Post.
MDI Ventures, the corporate venture unit of telecom company Telkom Indonesia, also participated in the round, the startup said in a statement.
TechCircle could not immediately ascertain the total capital raised in the Series C funding round.

Anchanto, which has raised a total of $16.6 million in multiple rounds so far, will use the fresh capital to strengthen its research and development portfolio to launch two new products, build a data platform and expand to three more markets, it said. As the demand for SaaS solutions increases, the company said it will hire skilled talent to accelerate the launch of its new products.
Achieving profitability in these times is an excellent performance -- I feel this is a more significant achievement than raising $12 million in the middle of the Covid-19 crisis, Vaibhav Dabhade, CEO and founder of Anchanto, said.
"We are a capital-efficient company -- 100% of our revenue comes from a SaaS subscription with a high gross margin. We do not buy inventory or run services shops or warehouses. It took strong resilience, deep understanding of product design, engineering, marketing, sales, account management and solid teamwork across seven countries to reach here," he said.

As part of the deal, Asendia CEO Marc Pontet and MDI Ventures CEO Donald Wihardja will join the Anchanto board, the statement said.
"Asendia intends to continue its journey along the cross-border ecommerce value chain and support the growth of an innovative technology company serving the international growth of global brands. We have high hopes for further cooperation with Anchanto and we expect that we are going to create additional growth and synergies for the company thanks to our logistics and technology capabilities," Pontet said.
Founded in June 2011, Anchanto's SaaS offerings claim to simplify backend operations and help enterprises achieve productivity through automated ecommerce management. The company's flagship product SelluSeller is both a mobile app and an online multi-channel ecommerce management, while Wareo is a full-suite warehouse management system that helps B2B and B2C firms manage operations through a single system.

As of last year, the company claims to have helped streamline the ecommerce operations of more than 12,000 businesses and sellers from over 300 global enterprises. It currently has a presence in Singapore, India, Malaysia, Indonesia, the Philippines, Australia and Korea.
Anchanto competes with companies such as Ecom Express, Xpressbees and Delhi-based FarEye.
---