Lead School raises $28 mn from Westbridge Capital, Elevar Equity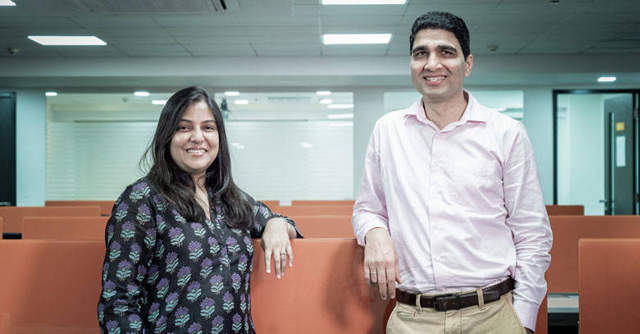 Mumbai-based Leadership Boulevard, which provides an integrated academic excellence system to schools under the brand Lead School, has raised $28 million (about Rs 210 crore at current exchange rates) in a Series C funding round.
The round was led by Westbridge Capital, with participation from returning investor Elevar Equity, a statement said.
The company will use the fresh funds to accelerate the development and launch of new products, increase its school network in tier 2 and tier 3 cities, and expand its team, the statement said.

Co-founders Sumeet Yashpal Mehta and Smita Deorah began their Lead School journey in 2012, by running affordable schools and teaching middle school students. Based on their hands-on experience, they built an education solution that combined technology, curriculum and pedagogy into an integrated system of teaching and learning.
The integrated solution includes books, workbooks, smart classes, teacher training, teacher manuals, enterprise resource planning (ERP) solutions and math/science kits. The system was initially implemented in the schools they run -- in 2017, they began offering it to other private schools.
The system helps schools monitor student learning and teacher performance in real time. Their teacher app provides detailed lesson plans and audio-visual resources, while the app developed for parents allows them to access their children's performance.

"We aim to democratise excellent learning by transforming schools in tier 2-3-4 towns where the majority of India lives. Our firm belief is that every child, irrespective of their economic background or location of birth, should have access to an excellent education… The new round of funding will help us bring more innovation and reach more students and schools," Mehta said.
The system has helped schools increase class average performance from less than 60% to over 70% in the past three years, he added.
The company claims that the system is currently used by more than 800 affordable private schools, serving over three lakh students.

Lead has raised about $40 million so far, according to VCCEdge data. TPG Growth's global social-impact entity The Rise Fund is an investor in the company, it said.
"We have seen Lead go from strength to strength, growing to over 800 affordable private schools from fewer than 10 when Elevar first invested. What really differentiates Lead is their strong solution orientation -- understanding and addressing each school stakeholder's pain points in depth, while keeping the child's learning outcomes at the center of it all," Sandeep Farias, founder and managing director, Elevar Equity, said.
Bengaluru- and Seattle-based Elevar has invested in about 40 companies in India and Latin America. Its India portfolio includes SarvaGram Fincare, a financial services company; Varthana, a lender to schools serving low-income groups; Indifi Technologies, an online platform that connects small and medium businesses with lending institutions; and SecureNow Insurance Broker.

India-focused investment management firm WestBridge Capital manages approximately $3 billion of capital. The firm has led investments in over 80 companies and overseen a total investment of over $2 billion in the past fifteen years. WestBridge Capital has offices in Mauritius, California and Bengaluru. Earlier this year, it led a $30 million series C funding round in global technology-based human resource company Phenom People.
---