Healthcare vocational training startup Virohan scoops up $2.8 mn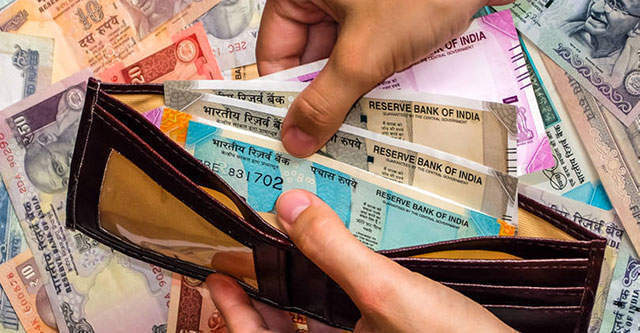 Gurugram headquartered healthcare vocational course provider Virohan has raised a total of $2.8 million ($20.7 crore at current exchange rates) across seed and Series A funding.
The seed round was led by angel network Keiretsu Forum while Series A was led by impact investor elea Foundation for Ethics in Globalization and the Singh Family Trusts. National Skill Development Corporation (NSDC) and other undisclosed investors also chipped in, a statement said.
The company did not disclose the break-up of seed and Series A rounds. The elea Foundation is a Switzerland-based impact investor supporting social enterprises based in developing countries. Singh Family Trusts is managed by London-based Tom Singh, founder of the New Look chain of high street fashion stores in the United Kingdom. Artha Impact advised The Singh Family Trusts on this deal.

Virohan will use the capital to develop and implement new virtual technologies in the vocational training segment, expand its content library to 15 additional languages and grow partnerships.
The virtual tech tools will enable better accessibility, scalability and immersion at affordable costs, the statement added.
In January, the startup had raised a debt funding of $270,000 from Yunus Social Business, an impact fund co-founded by Nobel laureate Muhammad Yunus.

"Giving students access to quality education, equipping them with the professional and life skills to successfully contribute to India's healthcare sector is creating long-term impact for youth who, through Virohan, can attain aspirational jobs with a career trajectory," elea Foundation and Artha Impact said.
Founded in 2018 by Kunaal Dudeja, Nalin Saluja and Archit Jayaswal, Virohan uses a 'technology skill stack' through which it predicts job demands in the healthcare sector, builds curriculum and delivers standardized training through an offline-online learning model.
The courses emphasize on development of core technical skills, language abilities, and life skills through gamified blended learning delivered by its facilitators in classrooms or online on an app called myCareer. The programs include long internships at hospitals for hands-on practice of the skills acquired.

The platform offers courses such as emergency medical technician, medical laboratory technician, operation theatre technician, hospital administration and radiology technician.
"There is a huge disconnect between demand and supply of the skills in the workforce across sectors forcing youth to compromise on aspirations, income and location. We are thrilled to have the support of our incredible investors as we build the most efficient and scalable learning platform for current and future healthcare professionals," the founders said.
Virohan works with knowledge partners including GE Healthcare, the Indian Medical Association (IMA) and NSDC (National Skill Development Corporation) to develop the programme while it partners with hospitals such as Fortis, Sarvodaya, Jaypee and QRG Health City for placement of its students. The startup targets to train over a million students by 2025.

---