Facebook mulls extending its news service to India in 6-12 months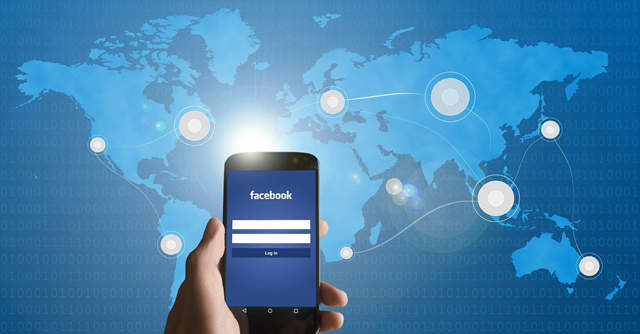 Social media giant Facebook on Tuesday said it is considering extending its Facebook News service beyond the United States to India, Britain, Brazil, France and Germany in the next six to 12 months.
Facebook will pay news publishers to use their content for the offering, it said.
The dedicated news tab, available in the main app, was first launched to a subset of people in the US in October 2019.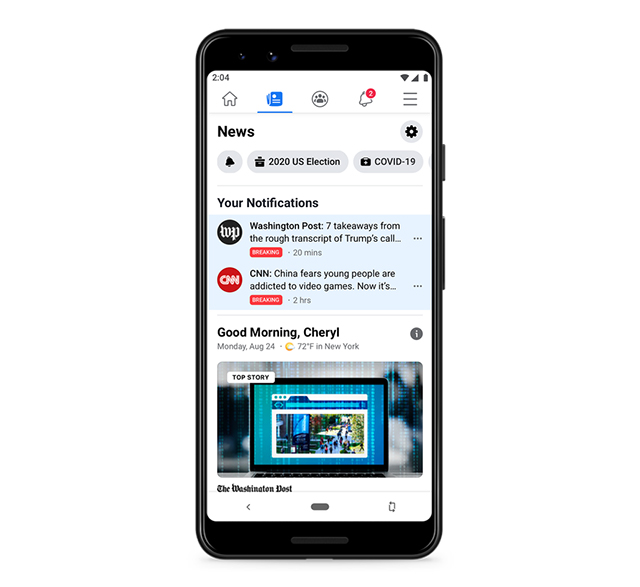 A screenshot of Facebook News in the United States (Source: Facebook Newsroom)
It displays daily stories chosen by a team of in-house news curators, personalises content based on user interaction, and has topic sections and paid news subscriptions linkages. It also provides users controls to hide articles, topics and publishers that they don't want to see.

"Helping publishers reach new audiences has been one of our most important goals, and we've found over 95% of the traffic Facebook News delivers to publishers is incremental to the traffic they already get from News Feed," Campbell Brown, vice president of global news partnerships at Facebook, wrote in a blogpost.
Since consumer habits and news inventory vary by country, Brown said that Facebook would work closely with news partners in each country to tailor the experience and test ways to deliver the product, while also honouring publisher business models.
Facebook has been criticised in the past for its inability to crack down on fake news on the platform, and monitor content as per its community guidelines.

It is also currently battling a socio-political crisis in India. On August 14, a Wall Street Journal report, citing sources, said that the Mark Zuckerberg led social media company's top lobbying executive in the country had opposed applying the platform's hate speech rules to BJP legislator Raja Singh and others who were flagged for promoting and participating in violence on Facebook.
The development is significant as the Menlo Park, California headquartered company will be required to address allegations of not taking down hate speech posted by members of the ruling party of India from the social media platform.
The parliamentary standing committee on information technology (IT) asked representatives of Facebook to present their views on 'safeguarding citizens' rights and prevention of misuse of social/online news media platforms, including special emphasis on women security in the digital space, during its sitting on September 2.

---