Exclusive: Java Capital leads funding round in SaaS hyper-personalisation platform CustomFit.ai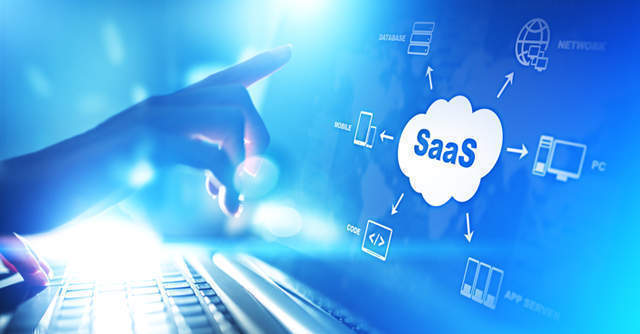 Amid the rising popularity of personalisation tools, subscription based models and low code/no code platforms, Bengaluru based no-code SaaS personalisation platform CustomFit.ai has raised an undisclosed amount in a funding round led by Java Capital, an early stage investment syndicate.
Other investors in the round, dubbed a pre-seed round, included Upsparks, FirstCheque and angel investment platform LetsVenture.
The startup was founded in May last year by CEO Ashwin K and CTO Shoaib Mohammed, both BITS Pilani alumni and former senior engineers at Bluejeans by Verizon.

Custom.ai provides hyper personalisation of websites and mobile apps to individuals by capturing data such as persona, company details, website traffic and consumer behaviours. This in turn enables its clients to turn visitor journeys into leads.
Watch: Druva CTO Borate on how Covid-19 has accelerated demand for public cloud, SaaS
"It offers advantages such as more interaction and engagement with the target audience, more and better conversions, more efficient communication and higher loyalty," Ashwin K told TechCircle.

Targeted at B2B marketers, the platform works by first analysing users in real-time and provides the client's business team with personalisation tools which do not require coding for input and implementation, hence eliminating the need for minimal involvement from technology teams.
"No code tools that would be useful to designers, free lancers, product managers and marketers to improve their sales have been making inroads at an unprecedented pace. We believe CustomFit.ai gives the control back to marketeers/business teams reducing the dependency on developers," Vinod Shankar, partner at Java Capital, said.
Customfit.ai, added Upskarks' Mohamad Faraz, helps improve the time that the visitor spends on the site and also speeds up the customer journey. "This will be a game changer for online marketers," he said. Faraz is also a venture partner at FirstCheque.

The personalisation is carried out by CustomFi.ai's visual editor, which lets marketers personalise elements on the website without the need to code, hence making the platform agnostic to the frontend and backend technology stack to the client's website. This allows the platform to integrate seamlessly with any platform such as Wordpress, Webflow, Bubble and Wix, among others.
Former Kalaari Capital executive and angel investor Shankar founded Java Capital with Bhargavi V and Karteek Pulapakain Bengaluru in April this year. The syndicate focuses on sectors such as fintech, healthtech, SaaS and mobile internet startups. They mainly work with companies on their ideation, prototyping and initial product marketing stages.
---