HCL stock up 10% after co forecasts 3.5% sequential growth in Q2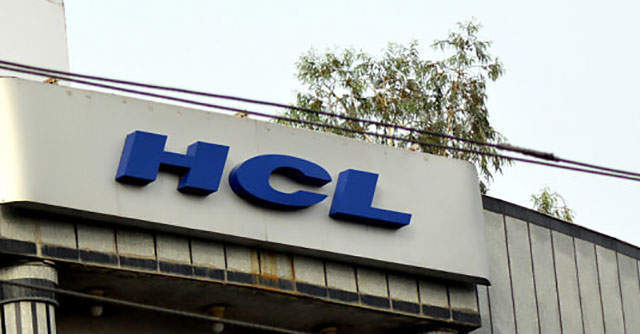 Shares of HCL Technologies rose over 10% at the Bombay Stock Exchange (BSE) on Monday after the information technology (IT) services firm said its revenue growth for the current quarter is expected to exceed 3.5% quarter-on-quarter in constant currency.
Noida-based HCL said that it is providing a mid-quarter update as it expects the revenue and the operating margin for the current September quarter to be better than the top end of the guidance it had provided in July during the announcement of first quarter results.
The company had projected a growth of 1.5-2.5% quarter-on-quarter for the current financial year.

"We have seen strong execution during the quarter to date, and continue to execute to the plan this month. The growth has been enabled by broad-based momentum across all service lines, verticals and geographies," HCL said in a media statement.
The company is expected to announce its second quarter results during the second half of next month.
"Good booking momentum continues this quarter, led by life sciences and healthcare, telecom and, media and financial services verticals. The pipeline continues to look healthy across service lines, verticals and geographies," HCL added in the statement.

The country's third largest software exporter had reported a marginal growth in revenue at 1% in constant currency during the first quarter ended June 30 of the financial year 2020-21, as compared to the Q1 of FY 20.
Indian IT services companies have remained relatively unscathed despite the economic stress caused by the Covid-19 pandemic. From an increase in remote work solutions to a rise in demand for digital transformation services, companies have been quick in responding to changing market conditions. The $190 billion IT industry is expecting the demand situation to bounce back to normal during the third quarter of the current financial year.
"Covid-19 has pushed businesses to accept the pandemic as a catalyst for change and look at building agility and resilience into every level of their organisation. We are helping customers embrace digital transformation and innovation to emerge stronger in this new normal by leveraging digital momentum and sustainable business practices," Shiv Nadar, managing director and chief strategy officer at HCL, said in a statement during the Q1 results announcement. The company's performance was strongly aided by its products and platforms division, which reported a 77% growth year-on-year.

---