ISA-model online coding school Newton raises seed capital led by Nexus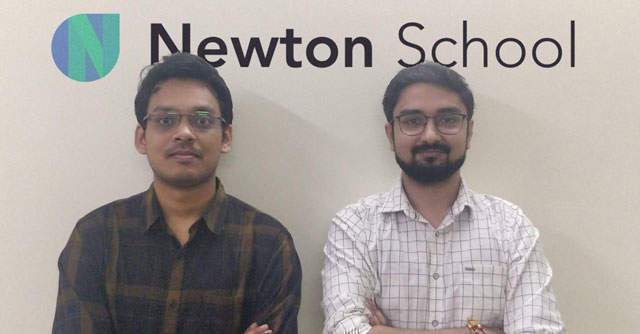 Incanus Technologies, which owns and operates an e-learning platform Newton School, on Tuesday said it has raised $650,000 in a seed round led by returning investor Nexus Venture Partners.
The funding round also comprised of new investors AngelList, educationists Ajay Gupta and Sahil Aggarwal, and other returning investors -- online learning firm Unacademy's founders Gaurav Munjal, Roman Saini and Hemesh Singh, entrepreneurship platform GrowthStory's founders Ganesh Krishnan and Srinivas Anumolu, as per a statement.
The Bengaluru based startup will use the capital for product development and to personalise learning for its users, the statement added.

Founded in 2019, Newton School offers a six month long online full-stack coding course, and does not charge upfront fees. It operates on an Income Share Agreement (ISA) model, wherein a student is charged for the course only after securing a job with a minimum package of Rs 6 lakh per annum.
The startup was founded by IIT Roorkee graduates Nishant Chandra and Siddharth Maheshwari. Also an IIM Calcutta alumnus, Chandra worked with Unacademy in the past.
While Newton School was launched in September 2019, its parent entity, from May 2018 to August 2019, operated a video based question and answer platform Bolo.

Incanus, in June 2019, had raised about $430,000 in a seed round of funding led by Nexus Venture Partners. Other investors were Unacademy's Munjal, Saini and Singh, GrowthStory's Krishnan and Anumolu, and digital media startup Newsdog's founder Chen Yukun.
"We have known Nishant and Siddharth for some time and love their grit and passion for education... We look forward to the journey with Newton School where they are building an online academy and solving the deep problem of employability of graduates," Pratik Poddar, principal at Nexus Venture Partners said.
Newton School said it receives thousands of applications for each batch but operates with an admission rate of less than 1%. The training programme, it said, includes over 1,000 hours of coding, over 50 hours of soft skills training, live projects, and personal mentorship from mentors working in technology companies.

Newton School's first batch graduated recently with 90% placement rate with alumni working in companies such as Unacademy, Rapido, and Toppr, the statement said.
It is also close to breaking even after a few months of operations, and is on the path to profitability within November, the statement added.
"We already have 500 students studying on the platform in parallel and we plan to scale it to 10,000 within next year thus having larger intake than all IITs combined," Chandra added.

According to regulatory filings, Incanus Technologies reported total revenues at Rs 3.15 lakh in the financial year ended March 2019. Its net loss stood at Rs 1.35 lakh. It is yet to file financials for the period ended March 2020.
About a month ago, another 2019-founded and Bengaluru based online coding school that operates in an Income Share Agreement (ISA) model, raised early-stage capital. Masai School raised $2.5 million in the bridge funding round, dubbed a pre-Series A round, from Unitus, India Quotient and AngelList India.
---