Application program interfaces (APIs) have played a key role in the digital transformation of 84.5% of companies, a study conducted by San Francisco, California-based API development platform Postman said.
Dubbed 2020 State of the API Report, the company surveyed 13,586 API developers, testers and executives for the study.
Nearly 50% of those surveyed said that they would increase their investment, in terms of both time and resources, into APIs over the next 12 months, while about a third stated that APIs played a role in their ability to respond to the pandemic.
Read: For audio compression technology major Dolby, APIs are the next frontier for growth
"Our annual survey reveals that the API ecosystem is expanding, investments are flowing and momentum for an API-first philosophy is being embraced more and more," Abhinav Asthana, co-founder and CEO of Postman, said.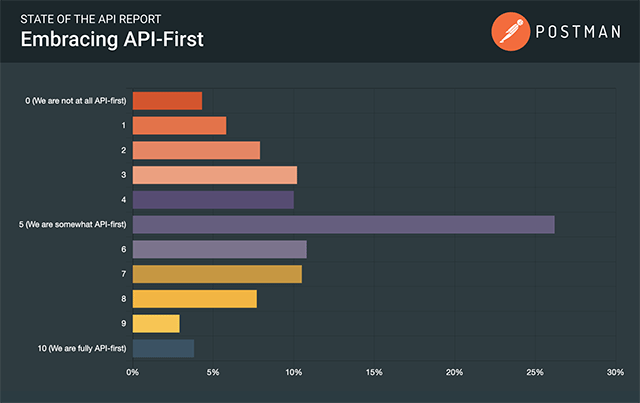 At 48.7%, microservices is the future API-related technology that most respondents were excited about, followed by Kubernetes at 43.6% and containers at 42.2%.
Read: API platform Postman leaps to $2 bn valuation with latest round
In terms of challenges, 52.3% felt that lack of time was the number one obstacle while implementing APIs, while 54.3% cited lack of documentation in terms of consuming APIs.
"After a full review of the data, we found that more than 7 in 10 respondents said the most important factors they considered before integrating with APIs were reliability (71.6%), security (71%), performance (70.9%) and documentation (70.3%)," Postman chief evangelist Kin Lane.
Watch: CRISIL CIO on the credit ratings agency's pivot to microservices
In order to mitigate the challenges, respondents felt that they need to increase the time spent on designing APIs from 8.7% to 11%, automate testing APIs from 11% to 15%, while lower the debugging time from 17% to 10%.
---