Exclusive: Mindtree founders' Mela Ventures strikes first deal with visual intelligence startup Infilect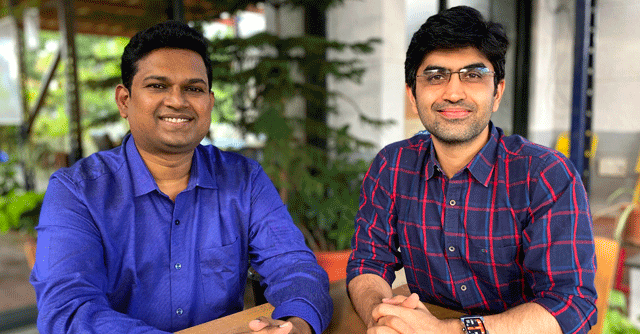 Infilect Technologies, a Bengaluru-based startup that provides visual intelligence technology solutions to retail businesses, has raised $1.5 million (Rs 11 crore) from Mela Ventures and other investors.
Dubbed a pre-series A round, the investment marks the first from Mela Ventures, an early stage venture capital firm set up by former Mindtree founders Krishnakumar Natarajan and Parthasarathy N.S.
Mela Ventures completed the first close of its maiden fund MV Core Tech Fund-I at Rs 130 crore ($17.5 million) last month. The fund aims to raise a total corpus of Rs 200 crore. It invests up to $1 million in early-stage startups in the IT and B2B sectors.

Equity crowdfunding platform 1Crowd co-led the round with Mela Ventures while angel network The Chennai Angels (TCA) participated in the round.
As part of the deal, Rostow Ravanan, an IC (investment committee) member of Mela Ventures, will join Infilect's board of directors.
The fresh capital will help the startup expand its go-to market programmes, Vijay Gabale, co-founder and CTO of Infilect told TechCircle. The startup will also use the funds to continue investing on image recognition (IR) for retail execution, supply-chain optimization, store personalisation, and category planning.

"The investment and mentorship will help us build cutting-edge deep technology products and boost our enterprise sales in global markets," Gabale said.
Founded by former IBM Research executives Gabale (CTO) and Anand Prabhu Subramanian (CEO), its IR and artificial intelligence (AI)-based solutions help retail brands gain better visibility into presence, placement, positioning, and performance of their products across stores.
As an industry-wide practice, brands send auditors and merchandisers to stores to execute manual audits with form based field force apps to collect data. Through this manual audit process, retail manufacturers get product placement data from just 2% of the stores and sales data from 2-5% of the stores. The data is often piecemeal and coarse-grained.

Poor retail execution results in out of stock and overstocking issues, which according to the company, causes more than $1 trillion losses to retail industry worldwide. Also brands often have no clear visibility into how their products, promotions and marketing materials are executed across a large-number of stores.
Infilect's solutions help brands eliminate mismatch between shelf-availability and supply-chain from manufacturer to retail shelves, and share-of-shelf (SOS) and market share of a retail brand.
Its flagship product InfiViz leverages IR and AI to process pictures of retail shelves from retail stores in modern trade and general trade markets. The software as a service (SaaS) tool measures product presence, facings, on-shelf availability, share of shelf, out of stock, display length, planogram compliance, availability on maps, competitive intelligence and secondary displays.

This visual data and insights helps brands plugs out of stocks and reduce over stocking and, as a result, improve same-store sales by 2-5%, the company claims.
Retail brands in FMCG, consumer electronics, food & beverages, and home improvement sectors use the startup's solution.
"Infilect's products automate traditional retail processes with speed, accuracy, and on a large scale. Thereby, Infilect empowers decision makers in the entire organization, from associates to category owners to sales leaders, with unprecedented insights and actions," Parthasarathy, managing partner, Mela Ventures, said.

1Crowd hit the second close of its debut angel fund at Rs 50 crore in December last year. The SEBI registered fund has a target corpus of Rs 75 crore, including a greenshoe option of Rs 25 crore. Its portfolio includes companies such as revenue management platform Voiro, automated video platform Rocketium, cloud kitchen firm Hoi Foods, virtual technology lab provider Nuvepro and proptech startup Zipgrid.
---