SirionLabs CEO on revenue growth through Covid-19, future priorities in AI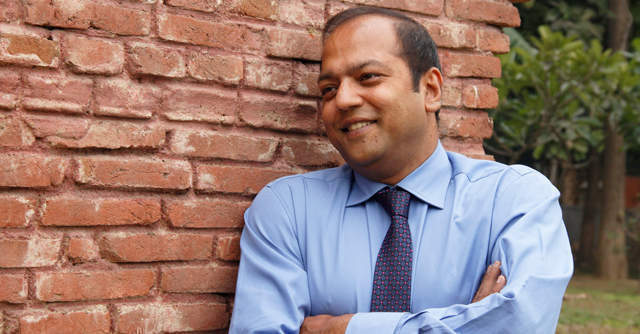 Despite the Covid-19 pandemic, SirionLabs, the Seattle headquartered contract lifecycle management startup backed by Sequoia Capital and Tiger Global Management, expects to grow revenues in the current financial year by at least 50%, a top company executive told TechCircle.
"There might be some impact from Covid-19, but we will definitely see a minimum 50% growth (in revenues)," co-founder and CEO Ajay Agrawal said.
SirionLabs, which has extensive operations in India -- a delivery center in Gurugram -- closed the last financial year, ended March 2020 with revenues at $22 million, up about 69% from the previous year.

Currently, the company generates over 80% of its global revenues from large enterprise clients such as Vodafone, Credit Suisse, McDonald's, Unilever, and SC Johnson. "...over the last two quarters as the world has emerged from Covid-19, some of the fastest sectors that we've seen rebound in, where we're seeing near-term demand are obviously pharmaceutical, telecom, and technology, but others also, like logistics, facilities… are now beginning to see a little bit of resumption in demand," Agarwal said.
In March this year, the company raised $44 million in a Series C funding round led by New York based alternative investments firm Tiger Global and private equity firm Avatar Growth Capital. Including the March round, the company has raised a total of $66 million to date.
Since the Series C round, SirionLabs has been deploying capital towards its go-to-market strategy and innovation in artificial intelligence (AI). Over the last six months, the company has been particularly focussed on AI application development from its Seattle lab -- it set up the data science lab in November last year -- to deepen its customer success strategy.

"The notion of AI has been in contracts for a very long time, more than 10 years. But the notion that technology, particularly in AI, needs to be humanised, this is a relatively recent notion and it's a very big part of the Sirion roadmap. The ability for a human being to literally ask a question, even sometimes talking to the system… being able to have that kind of a conversation, that natural interface as opposed to structured searching, structured queries, and very clunky old interfacing, that's one major area of focus for our Seattle laboratory...," Agarwal said.
Serial entrepreneur Agarwal founded SirionLabs in 2012 with Kanti Prabha, Aditya Gupta and Claude Marais.
The company primarily sells three software service offerings, each with different modules for specific functionalities. Towards the beginning of the contract cycle, CLM creates, authors, stores, and enables search. Next, neural network technology based SirionAE extracts information from legacy arrangements for automatic extraction across business artifacts, to better measure current invoice performance. Finally, CLM++ is the post signature product that monitors the performance of existing contracts, under modules such as obligations for service levels, for invoices, and for collaboration.

The company offers two pricing models. There's the conventional SaaS based pricing which is driven by user numbers and the subscribed number of modules. A newer model that's gained traction over the last two years is value based pricing, where a percentage from the overall contract value under management is charged.
"We are beginning now to gather a lot of data on the system which shows that our clients are saving as much as 10% of the contracted value by using Sirion. With all of this reference data now available to us, we're able to charge by the value of the contract," Agrawal said.
During the early lockdown period of the Covid-19 pandemic, SirionLabs launched a "COVID-19 Response Dashboard," to offer enterprises a 360-degree view of contractual relationships across a visualized world map.

"The dashboard has been able to analyze more than 250,000 suppliers in literally a couple of months and to get analysis, and the risk segmentation of those suppliers to our clients in a very compressed timeframe, something that could have taken them months or even years to understand," Agrawal said.
The company currently employs 450 people across its offices in the United States, Singapore, Australia, Germany, Denmark, Britain, and Canada. In the space of CLMs, it competes with the likes of Icertis, Apttus and Ultria.
---