TCS resumes salary hikes, announces Rs 16,000 cr share buyback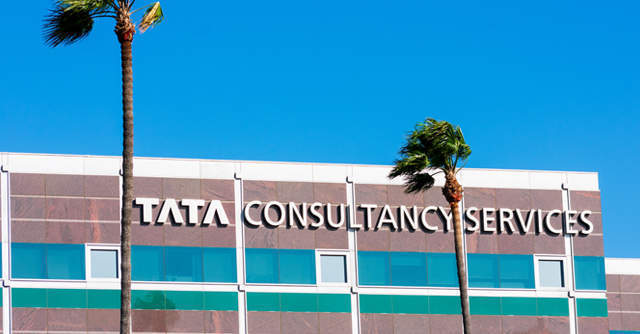 Mumbai based information technology (IT) services provider Tata Consultancy Services (TCS) on Wednesday said that it has resumed offering hikes in employee salary cycles, effective October 1.
"We started onboarding freshers, and increased our recruitment globally in Q2, in anticipation of the growth trajectory we see ahead," Milind Lakkad, head of human resources at TCS said.
The company also announced a Rs 16,000 crore worth share buyback for its investors, becoming the first to do so among its IT peers in 2020, since Covid-19 led to a muted revenue growth in the industry.

TCS board approved a proposal to buyback 5,33,33,333 shares of the company, at a rate of Rs 3,000 per share.
The country's largest software exporter reported a 7% decrease in quarterly profit in the second quarter, July-September, of the financial year 2020-21.
Net profit fell to Rs 7,475 crore, from Rs 8,042 crore, a year earlier.

The company incurred an exceptional item expense of Rs 1,218 crore in the quarter, due to lawsuit damages it is facing from an intellectual property related dispute in the United States.
Q2 revenue rose about 3% to Rs 40,135 crore.
On a sectoral analysis of the revenue break-up for the quarter, the BFSI (banking, financial services and insurance) quarter reported a rise of 4.6% to Rs 16, 138 crore, manufacturing reported a fall of 5.3% to Rs 4,039 crore, retail and-consumer reported a rise of 1.8% to Rs 6,353 crore, and communication, media and technology reported a rise of 2.8% to Rs 6,560 crore.

The company saw a total contract value of $8.6 billion in deal wins. "The 8.6 billion also includes 2.5 billion from the deal with Phoenix Systems that we've already spoken about a few quarters back, but the contract for that got executed in this quarter," CEO Rajesh Gopinathan said, during an earnings call.
Earlier this week, the company's stock crossed a Rs 10 trillion mark, becoming the second Indian firm after Reliance Industries to achieve the milestone.
---