Hotel aggregator Treebo raises $6 mn from returning investors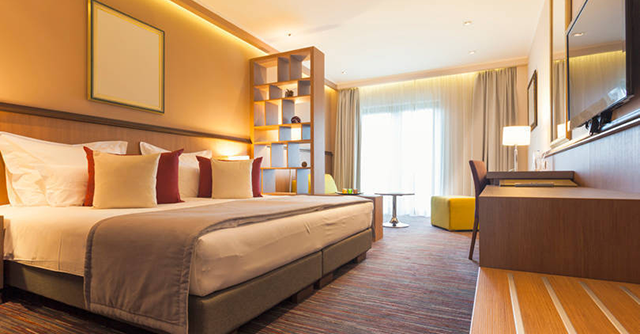 At a time when the hospitality industry is reeling under loss of business and layoffs, Bengaluru-based Ruptub Solutions, which runs budget hotel aggregator Treebo, on Friday said that it has raised $6 million in the latest round of funding from returning investors.
The fresh capital, raised from Matrix Partners India, SAIF Partners, Ward Ferry and Bertelsmann India Investments, will be used to improve the firm's B2B SaaS product, Hotel Superhero, apart from strengthening its defenses against Covid-19, a statement said.
Read: Furloughed OYO employees protest, seek additional compensation on social media

While it's true that the travel sector is severely impacted by Covid-19, this impact is temporary, Mayank Khanduja, managing director at SAIF Partners, said.
"When people start traveling again, they will look to stay with trusted brands rather than looking for the cheapest alternative or taking a chance with a mom-and-pop hotel. This is where Treebo's strength lies. They have built a loved brand, which will likely see a spike in customer uptake and revenue once the pandemic recedes," he said.
Treebo said it has been focusing on building a sustainable business model. For financial year 2018-19, Treebo's operating revenue went up 64% to Rs 67.8 crore from Rs 41.35 crore in FY18.

"Before the pandemic unfolded, Treebo had a strong growth trajectory and we were well on our way to hit EBITDA profitability within this calendar year. Our EBITDA loss in February, for example, was under Rs 10 lakh -- an improvement of 95% on a year-on-year basis. While Covid has delayed our breakeven timeline, we are confident about the long term prospects of the business…," Sidharth Gupta, co-founder of Treebo said.
"In the interim though, this investment from our existing investors will give us the much needed staying power. It shows the faith that our investors have in the business."
The company clarified that the fundraise is subject to regulatory approvals, wherever applicable.

Last year, the company launched its SaaS product Hotel Superhero to monetise its technology by selling it to other independent hotels and hotel chains.
Meanwhile, to fight Covid-19, Treebo has launched a programme called Treebo Hygiene Shield to improve its safety protocols. Under the programme, all operational hotels of the company are regularly audited on their compliance of Covid-19 related safety standards and are accordingly given a gold or platinum hygiene shield rating on the website.
The company currently has a portfolio of 600+ hotels in 100+ cities.

The firm last raised funds in July, when HNIs and angel investors infused $1.37 million in the company in a Series D funding round. It also raised $457,748 from media conglomerate Bennett Coleman & Co (BCCL) in January. TechCircle reported in June that the company was in line to raise $2.98 million from returning investors.
---