CredR scores fresh capital; SoftBank in talks to back Mindtickle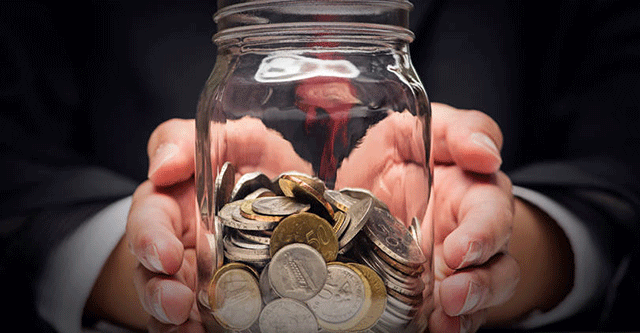 Incredible Technologies, parent entity of used bikes marketplace CredR, has reportedly raised Rs 14.7 crore (about $2 million) in a funding round from existing investor Eight Roads Investments and new investor ON Mauritius.
The Mumbai based company has allotted 20,083 preference shares at a face value of Rs 10 per share and premium of Rs 3,650 per share, to Eight Roads and ON Mauritius each, as per an Inc42 report citing regulatory filings, on Monday.
Founded in 2014 by Nikhil Jain, Nittin Mittal and Sumit Chhazed, the company provides online-to-offline services for purchasing used bikes and scooters through its franchisee showrooms. It currently runs over 50 showrooms across Pune, Bengaluru, Delhi NCR, Jaipur, Kota and Hyderabad.

In its last announced private equity investment, it had raised $6 million from Omidyar Network and its other unnamed returning investors.
SoftBank in talks to back SaaS startup Mindtickle
SoftBank is in advanced talks to lead a $100 million round of funding in sales software services provider Mindtickle, as per a Moneycontrol report on Monday.
The investment will reportedly value Mindtickle at $500-600 million, double the $250 million it was valued at in July 2019, when Norwest Venture Partners led a $40 million round.

The Pune and San Francisco-based company was founded by Krishna Depura, Mohit Garg, Deepak Diwakar and Nishant Mungali in 2012. Depura is an IIT Roorkee and ISB Hyderabad graduate who earlier worked with Infenera and PubMatic. Garg is a graduate from ISB and Stanford University and previously worked with PwC. Diwakar and Mungali are also IIT alumni.
Mindtickle's platform combines micro-learning, social learning and gamification with a data-driven approach to make the sales teams more productive. Its past clientele included technology companies such as Nutanix, Cloudera, AppDynamics and Qualtrics.
Separately, SoftBank's Vision Fund is targeting external funding for a blank-cheque acquisition company it plans to launch, per a Reuters report on Tuesday, citing a source.
Teamonk raises $886,691

Teamonk Global Foods, parent operator of an eponymous online tea brand, on Tuesday said that it has raised Rs 6.5 crore ($886,691 as per current exchange rates) in a bridge round of funding dubbed as pre-Series A that was led by Inflection Point Ventures.
Other investors in the round were angel investment platforms Sarcha Ventures and Lead Angels, and angel investors Madhu Mohan, Anil Menon, and Jai Gupta. As per a statement, Mohan is an endocrinologist in Washington DC and member of Public Health Foundation of India, Menon is a senior advisor to Chairman, World Economic Forum, and Gupta is an entrepreneur.
The 2016-founded Bengaluru based startup which has raised Rs 23.5 crore till date including the current round, will use the fresh funds to expand in domestic and international markets, product innovation and launch of a subscription platform.

The deal marks Inflection Point Ventures' third late-stage investment, with first Milkbasket and second Blusmart, and its 16th investment since March 2020 as per a statement.
TREAD raises $1.1 mn
Treadfit Technologies, the parent company of Bengaluru-based online fitness brand TREAD, on Tuesday said that it has raised $1.1 million in a seed round of funding from a clutch of investors that included startup founders.
The investors included Better Capital, Whiteboard Capital, FirstCheque, Stanford Angels, Unacademy founders Gaurav Munjal, Roman Saini and Hemesh Singh, Udaan founder Sujeet Kumar, CRED founder Kunal Shah, Citruspay founder Amrish Rau, MPL founders Sai Srinivas and Shubh Malhotra, Jupiter founder Jitendra Gupta, RedBus founder Phanindra Sama, among others.

Founded by Dinesh Godara in July 2020, TREAD will use the new funds to boost product development and scale its content and community growth, it said in a statement.
It is in talks with multiple venture capital firms for its Series A round of funding, the statement added. TREAD organizes subscription based live streamed workout sessions through its mobile app, website and social media channels.
It added that it has built a thriving online fitness community on social media channels like YouTube, where it has 1.1 million subscribers and on Instagram where it has over 500,000 followers.

Prior to founding TREAD, Godara was a vice president at Unacademy for over a year. He was also co-founder and CEO at YouTube-based study channel wifistudy which was acquired by Unacademy in 2018.
Anveshan raises Rs 1.12 cr
Anveshan Farm Technologies, a parent operator to an eponymous online farm-to-fork brand, on Tuesday said it has raised Rs 1.12 crore ($152,757 as per current exchange rates) in a bridge round of funding dubbed as pre-seed, from Titan Capital.
The Bengaluru based startup that claims to focus on source identification and traceability of its products said it will use the fresh funds to expand business and create a technology-enabled supply chain.
Founded in 2019 by three IIT Guwahati alumni Aayushi Khandelwal, Akhil Kansal and Kuldeep Parewa, Anvesham works with Indian farmers to manufacture food products in rural India, using natural and traditional methods, and technology-enabled quality control methods.
Lenskart invests in Tango Eye
Lenskart has invested in artificial intelligence-enabled video analytics provider Tango Eye, along with Silicon Valley-based seed funding platform RiSo Capital Fund, and Aroa Ventures head Gaurav Gulati, as per an Inc42 report.
The funding will help Tango Eye expand operations, its product development activities and business development, the report said citing founder and CEO Surender Gounder.
It has allocated about 55,249 equity shares at a total price of Rs 543 per share to the three investors, the report added, citing regulatory filings.
The company was founded in 2018, with a clientele including cosmetics brand L'Occitane and beauty ecommerce platform Nykaa.
---