Capital Float sees recovery driven by small ticket retail consumer loans post Covid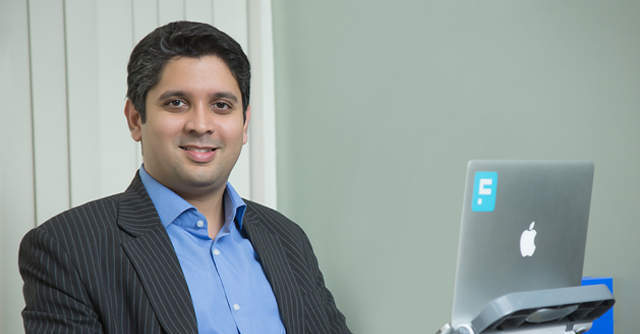 Bengaluru-headquartered digital lender Capital Float has announced that it has disbursed over $1.2 billion (around Rs 9,000 crore) so far across its small and medium enterprise (SME) and retail customers in India. The lending platform said that its retail consumer business has seen an increase for the 'buy now pay later' option for online purchases.
"Since the onset of Covid-19, we have seen a surge in demand for our small-ticket digital credit facilities through which customers can avail flexible credit options such as instant zero cost or low-cost EMI, with customizable repayment periods, to fund their purchases online," Sashank Rishyasringa, co founder and managing director at Capital Float told TechCircle. He added that the shift to online purchases has added to the trend.
For Capital Float, ecommerce financing and focus on smaller cities have helped in revival post the lockdown.

Owned and operated by CapFloat Financial Services, the startup offers loans with average ticket size ranging from Rs 10,000 to Rs 5 lakh. The company in a statement said that it was currently adding 1.5 lakh new customers per month and expects to double its customer base by the end of the year.
The Amazon backed entity which raised $15 million from returning investors Sequoia Capital, Ribbit Capital, SAIF partners and Amazon in April has disbursed Rs 2,000 crore as retail consumer loans since it entered the segment in 2017. CapFloat which is registered as an NBFC with RBI works on a co-origination model, partnering with the likes of Karur Vysya Bank, RBL Bank, Northern Arc, Credit Saison, Poonawalla Finance, Muthoot Finance and others.
Founded in 2013 by Rishyasringa and Gaurav Hinduja, the company acquired finance management app Walnut and now offers financial planning and savings services through the app to over 1 crore users, said the statement.

The firm also saw an increase in demand on the small to medium enterprise side after the Covid-19 related national lockdown was lifted. The SMEs, which have shown an appetite for loans, include those operating in computers and computer peripheral equipment business, retail grocery stores, pharma medical goods, consumer appliances, manpower services, agri chemical and fertilisers, FMCG supply chain and others.
The firm has also managed to cross 90% in terms of collection efficiency as of September. "In the last couple of years, we built a primarily in-house collections team coupled with a proprietary loan repayment technology stack, the combination of which is proving to be effective during this time. We make significant use of digital modes of repayment such as e-NACH, payment gateways, UPI, etc. and as a result, we have seen promising collection efficiencies," Rishyasringa told TechCircle.
The firm registered net sales of Rs 204.3 crore for the financial year 2018-19, registering a loss of Rs 98.4 crore for the period. The company is yet to file its financials for the fiscal 2020.

---