Flipkart, Amazon get notices over non-compliance of country of origin rule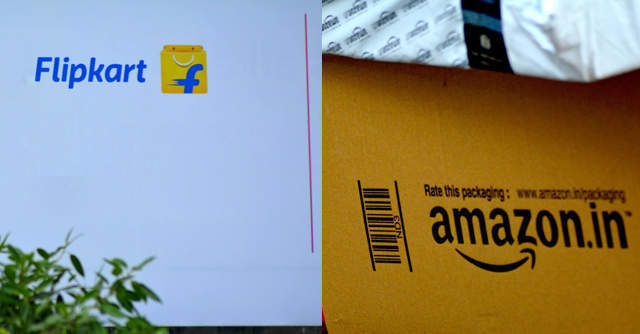 The Ministry of Consumer Affairs, Food and Public Distribution on Friday issued notices to Amazon India and Walmart-backed Flipkart for not displaying the country of origin for products listed on their ecommerce platforms.
The legal metrology department, a wing under the consumer affairs ministry, has sought a response to the notice from the firms within 15 days.
The development comes at a time when the ecommerce entities are running their first festive season sales after the Covid-19 outbreak.

The government in June had mandated that all ecommerce entities must follow the rules for displaying country of origin as per the Legal Metrology (Packaged Commodities) Rule, 2011.
There have also been multiple rounds of discussions between representatives of ecommerce firms, the ministry of consumer affairs, and Department for Promotion of Industry and Internal Trade (DPIIT) to decide on a timeline for compliance, as the onus of filling out the mandatory field on country of origin lies with the seller listing the product.
Entities with legacy products, which refer to products already listed on the ecommerce platforms, were asked to comply with the rule by October 1. However, no punitive measures were specified.

The latest notices issued to Flipkart and Amazon also specify the listing of the product in question with URL. The ecommerce entities have been asked to specify the nature of ownership of the firm selling the product with proof, police jurisdiction, details of offences under Legal Metrology Act and copy of registration certification of the seller under Rule 27 of Legal Metrology (Packaged Commodities) Rule, 2011, of the seller.
It has also issued a directive to the state controllers of legal metrology to alert their field staff to ensure compliance and submit an action-taken report.
Traders body Confederation of All India Traders (CAIT) has welcomed the move, with secretary general Praveen Khandelwal asking the government to investigate products listed for the festive sales. In a statement, he alleged that no product listed as part of the sale followed the country of origin requirements and has asked for a ban on the online platforms till the necessary details are in place.

---