Arzooo, Biddano, Agrix raise fresh capital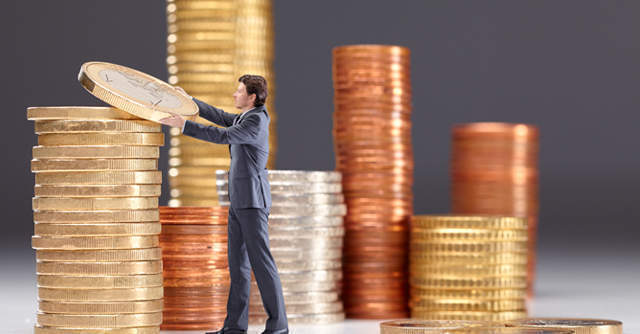 Business-to-business (B2B) retail tech startup Arzooo.com has raised $7.5 million in Series A funding round led by WRVI Capital.
Returning investors 3Lines Venture Capital, an undisclosed investor based in the US and Dubai-based Jabbar Internet also participated in the round, the company said in a statement.
The Bengaluru-based startup said it will use the funds for technology upgradation and market expansion purposes.

The company in June 2019 raised $1 million in a funding round dubbed pre-Series A.
Arzooo was founded by former Flipkart colleagues and IIT-Kharagpur alumni, Khushnud Khan and Rishi Raj Rathore in 2018. Since its inception, Arzooo claims to have enabled over 5,000 partner stores to grow sales and compete with bigger sellers and online marketplaces.
The company currently has a presence in Bengaluru, Delhi-NCR, Chennai, Kolkata and Hyderabad. It aims to scale its operations in the eastern and western regions of the country. The startup also looks to channelise funds to ramp up its technology platform Go Store and serve 50,000 retailers in the next year.

"The current fundraise will help us boost our technology, quality of service and reach to fulfil our goal of equipping each retail store with technology to grow and perform profitable business," Khan said.
Venture Catalysts leads funding round in Biddano
Pune-based Biddano, which operates a B2B healthcare product distribution platform, has raised Rs 5 crore (around $678,000) in a fresh funding round, dubbed a pre-Series A round.

Led by startup incubator and accelerator Venture Catalysts, the round also saw participation from early-stage investor LetsVenture, the startup said in a statement.
Established in 2016 by Talha Shaikh and Ashok Yadav, Biddano aims to revolutionise offline pharma distribution networks by bridging supply-chain gaps between distributors and chemists through technology. It uses a 'plug and expand' model to help distributors manage demand and supply while expanding their geographical reach.
"Our mission is to solve the problem of availability of medicine by organising the healthcare supply chain. We are empowering pharmacies and distributors to create a stronger, robust and efficient ecosystem for healthcare consumers," Shaikh said.

Agritech startup Agrix raises seed capital
Patna-based Agrix Agrotech, which offers precision and digital farming solutions, has raised an undisclosed amount in a seed funding round led by Maple Capital Advisors.
Abhinav Grover, director of Maple Accelerator, and Samarth Agrawal, founder of MaxWholesale, also participated in the round, the startup said in a statement.

As part of the deal, Pankaj Karna, founder and CEO of Maple Capital Advisors, will join the Agrix board.
The agritech company plans to use the fresh funds to strengthen its operations and technology platform.
Founded in June 2020 by Nilay Pandey, Saurav Singh and Vivek Kumar, the company currently focuses on farming-as-a-service, covering farm machinery and agri input services, and providing market linkages for fragmented farm owners.

Agrix aims to promote smart, digital farming that employs technologies such as big data, internet of things (IoT) and plant phenomics in an affordable way and enable maximum realization for fragmented farm owners.
---