Cloud demand boosts Microsoft Q1 revenue to $37 bn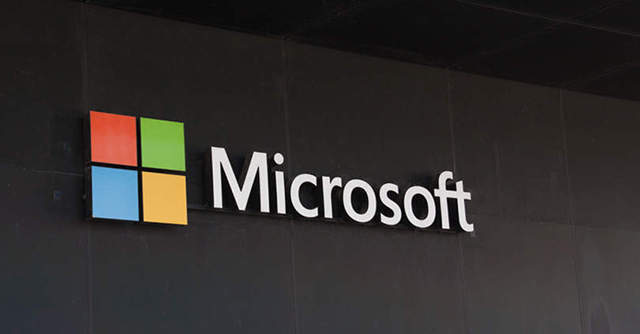 Technology firm Microsoft on Tuesday reported a 12% year-on-year (YoY) increase in revenue to $37.2 billion for the quarter ended September 30, 2020.
This is the Redmond, Washington headquartered company's first quarter for the financial year 2020-21.
The net income of the firm rose to $13.9 billion during the quarter, a significant 30% jump from the same period a year ago, while the operating income stood at $15.9 billion, witnessing a 25% YoY increase.

In the same quarter last year, Microsoft posted $33 billion in revenue. The growth comes on the back of strong demand for Microsoft products, particularly cloud offerings, even amid the pandemic.
"The next decade of economic performance for every business will be defined by the speed of their digital transformation," Satya Nadella, CEO of Microsoft, said in a statement. "We are innovating across our full modern tech stack to help our customers in every industry improve time to value, increase agility and reduce costs."
Microsoft said that its productivity and business processes, which include Office products, LinkedIn, Dynamics and cloud services, contributed $12.3 billion to the total $37.2 billion revenue, a 11% increase from the corresponding period of the last fiscal.

Meanwhile, the revenues from its intelligent cloud business, which includes Azure, server products and cloud services, and personal computing, comprising Windows, Xbox, Surface and search advertising, grew to $13 billion and $11.8 billion, respectively.
Amy Hood, CFO of Microsoft, said that the increased demand for the company's cloud offerings for businesses drove the commercial cloud revenue to $15.2 billion, up 31% YoY. Commercial cloud includes Azure services, the commercial portion of LinkedIn, Office 365 commercial, Dynamics 365 and other cloud properties.
"(The) demand for our cloud offerings drove a strong start to the fiscal year," Hood said, adding that "we continue to invest against the significant opportunity ahead of us to drive long-term growth."

Segment-wise, Microsoft said, only Windows OEM revenue and search advertising revenue declined. All other units witnessed strong revenue growth over the previous fiscal, led by Azure (up 48%), Surface (up 37%) and Xbox (up 30%). The revenue from LinkedIn increased 16%, while that from Office consumer products and cloud services rose 13%, with Microsoft 365 Consumer subscribers increasing to 45.3 million.
---