P&G sets up $54 mn India Growth Fund for new-age supply chain solutions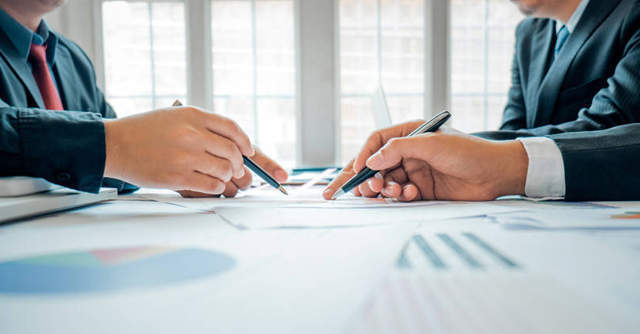 Cincinnati, Ohio based consumer goods major Procter and Gamble (P&G) on Thursday said it has created an India Growth Fund worth Rs 400 crore (about $54 million as per current exchange rates) to partner with its existing as well as new suppliers for its supply-chain and manufacturing needs.
The Pampers and Head & Shoulders maker aims to further localize the manufacturing of finished products, procurement of raw materials and packaging materials, and adopt a go-to-market innovations and technology in India, according to a statement.
The new fund, the company said, is part of its Indian arm's vGROW initiative, a programme through which it selects and partners with startups, organisations and individuals on industry solutions.

"This year, in addition to localization solutions, the summit will also focus on identifying solutions that revolutionize go-to-market capabilities, optimize inventory and expand consumer reach of P&G brands," the statement added.
The third edition of the annual programme titled 'P&G vGROW External Business Partner Summit' will be hosted on Thursday and Friday, during which suppliers will pitch solutions to P&G's leadership team.
Founded in 1964 and having entered the Indian markets in 1989, over 95% of its products sold in the subcontinent are manufactured locally. the local subsidiary's CEO Madhusudan Gopalan said, adding that the finished products manufactured in the country are exported to more than 120 countries.

"We are confident that through these partnerships we will be able to create an ecosystem and supplier network that will further enable us to make in India, for India and the world," Gopalan added.
vGROW was launched in 2017. In its first two years, an 'Innovation Fund' and a 'Sustainability Fund' was set up, through which P&G said it has invested over Rs 250 crore in forging partnerships with suppliers.
Through vGROW, P&G said it has worked with over 2,300 Indian suppliers including startups, small businesses and large organizations from a wide range of industries and services - from creative agencies to technology partners to material suppliers.

Late 2019, the company launched an e-commerce platform to enter India's online market, joining firms such as Hindustan Unilever and Coca Cola, in launching web stores for local consumers.
It offers products across several consumer segments including beauty and grooming, household care, as well as health and well-being. Some of its other popular brands in India include Vicks, Ariel, Tide, Whisper, Olay, Gillette, Ambipur, Pantene, Oral-B, Wella and Duracell.
---