Meet the 10 fintech startups chosen for IIM-B incubation programme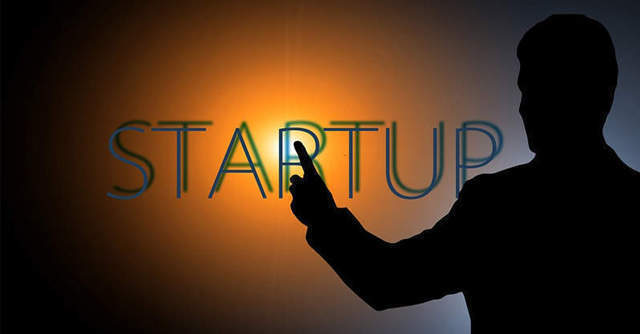 The Indian Institute of Management (IIM)-Bangalore has chosen 10 early-stage fintech startups for the first cohort of its incubation programme.
Dubbed I-Sec-IIMB Fintech, the nine-month programme is conducted by NSRCEL, the startup hub of the business school, in partnership with the CSR initiative of ICICI Securities, a statement said.
The chosen startups will be eligible for a grant from ICICI Securities, and receive mentorship and networking opportunities, it said.

The programme, which received over 240 applications, shortlisted 25 startups for the pre-incubation programme, of which the following ten have qualified for the final stage.
Alogofox: Chicago-based Algofox is a financial services firm offering end-to-end solutions to create and manage wealth in the stock market. It provides a mix of stock market courses (NCFM/NISM certifications), algo trading solutions and marketplace, health insurance, mutual funds, life insurance guidance and live trading desk.
IDOS: Bengaluru-based IDOS is an accounting and financial management software that enables users to manage accounting, taxation and financial processes, and provides data and curated reports for decision making and analytics.

Credochain: The digital lending platform for banks and NBFCs helps them originate, credit, assess, process and monitor MSME loans through an integrated platform. The New Delhi-based startup also helps individual businesses compare loans and working capital products that would suit their needs.
Hylo Challenger: It is an SME distribution value chain-focussed neobank, digitising the receivables, payables and credit access through seamless integrations with SMEs' ERP/accounting tools and the partner banks over an open banking API ecosystem. Their partner banks include ICICI Bank, HDFC Bank, Yes Bank and Kotak Mahindra Bank.
Jarvis Invest: Mumbai-based Jarvis is an AI and ML-based equity advisory model that aims to make investment decisions devoid of human emotions. It uses artificial intelligence and machine learning with quantitative and fundamental analysis of equity stocks, which enables the investment management process to systematically uncover and exploit sources of Alpha.

GimBooks: GimBooks offers an easy-to-use, mobile-first and cloud-based bookkeeping platform, geared mainly towards small and micro-sized businesses in India. The Raipur-based startup offers domain-based bookkeeping, in which the interface and features of the app are customised as per the industry the user is coming from.
Wealtheasy.ai: It uses a patented framework powered by machine learning and tested over 10 years of data to uncover hidden investment opportunities, manage risk and automate execution with minimal screen time for users, helping busy individuals with small capital base.
Paymatrix: Hyderabad-based Paymatrix enables individuals to borrow on their existing credit card for unplanned expenses or during cash crunches and pay vendors even if they do not have a point-of-sale terminal. It also lets the user earn sureshot rewards and cashbacks on transactions.

Zimyo: It is a cloud-based HR and benefits solution for SMBs to attract and manage talent by offering competitive employee benefits.
Phi Commerce: A tech-first payments company that looks to provide seamless payment experiences across omni-channels. Pune-based PayPhi aims to address payments collection, processing and distribution requirements across online, in-store and on-the-go channels for B2B clients such as banks and large businesses.
---