India brings digital news, online streaming content under its regulation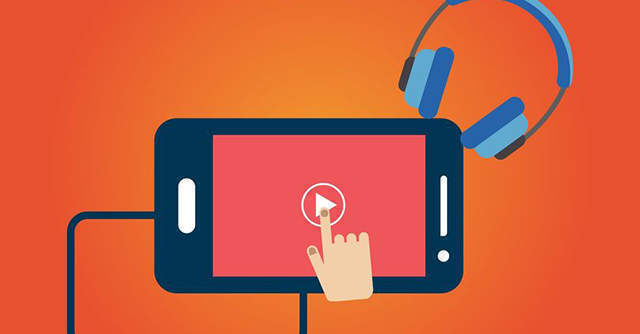 The government of India on Wednesday said that online entertainment and news providers have been brought under the ambit of its information and broadcasting ministry (MIB) wing, enclosing online streaming services and news websites in the country under its rules.
President of India Ram Nath Kovind on Monday approved an amendment to the Government of India (Allocation of Business) Rules 1961 to accommodate digital and online media under MIB.
Digital and online media, according to the gazette notification, includes films and audio-visual programmes made available by online content providers, as well as news and current affairs content on online platforms.

Setting up a system like a film certification for digital platforms could be a challenge, Tanu Banerjee, partner at law firm Indus Law's media and entertainment practice, told TechCircle.
"There is a fine line between regulation and censorship of content. In my view, any form of regulation for platforms should be a collaborative approach between the Government and stakeholders amongst OTT platforms, to ensure that any mechanism implemented for the internet is focused on making the internet a better place for its users, but also does not take away the fundamental freedoms," Banerjee said.
Historically, it has been seen that MIB has been more gung-ho about regulating content as compared to the Department of Telecommunications (DoT), Ministry of Electronics, and Information Technology (MeitY), or any other ministry/department of the government, Harsh Walia, a partner at Khaitan & Co, told TechCircle. "This will require significant acclimatization for an industry that has so far nurtured self-regulation."

"Importantly, no corresponding legislation or regulation has been mentioned in the new section pertaining to 'digital/online media.' Therefore, a lot of aspects are still in the grey and the modalities of regulation, that is whether any new laws, rules, or guidelines will be issued to accommodate this change, will have to be and when they become known," Walia added.
OTT or over-the-top media services, in India, operate in a conjunction between the telecom and internet, and media and communications industries. The space, currently, operates without any externally regulated guidelines over its content and practices -- which is in stark contrast to its television broadcasting counterpart.
In September, the country's telecom regulator Telecom Regulatory Authority of India (TRAI) had said that the industry does not currently require any regulatory intervention, much to OTT service providers' relief.

The commentary was made right after online curated content providers, including Disney Hotstar, Amazon Prime Video, Netflix and 12 others, adopted a universal self-regulation code rolled out by independently operating Internet and Mobile Association of India (IAMAI).
The self-regulation code, first introduced in January 2019 by IAMAI, had OTT players prohibit content in the nature of disrespecting the national emblem, showing children in sexual acts, offending religious sentiments, promoting terrorism or airing content that has been banned for exhibition or distribution by a court of law.
With lowering data prices and device costs, India has emerged as the key market for OTT content, attracting players across the spectrum to set up shop. Los Gatos, California headquartered Netflix has had to introduce India-specific plans to suit its premium prices, moving away from its mature market in the United States.

On the end of regulating digital media and news aggregating websites, the government has only recently taken notice of the space, to distinguish it from regulated mediums of print and broadcast news content.
The government, in 2019, had introduced foreign direct investment rules in the space of digital media, allowing up to 26%. Some online news providers have since divested their foreign investments via being acquired.
Separately, late October, the central government said that MIB would consider "in the near future" to extend the benefits that are presently available to traditional media of print and TV to digital media.

The benefits include Press Information Bureau accreditation for reporters, cameramen, videographers, Central Government Health Scheme (CHGS) benefits, concession in rail fare as per extant procedure, among others.
---