Meet the 19 startups shortlisted for Chiratae Ventures Innovators Program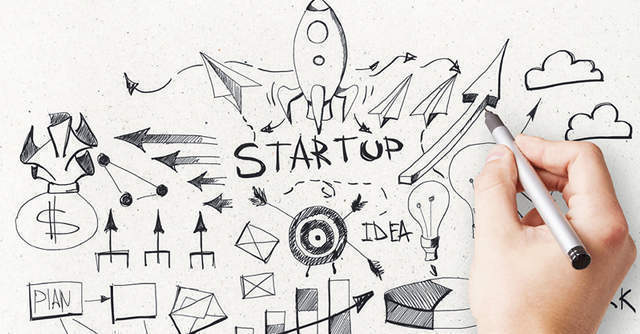 Venture capital firm Chiratae Ventures said it has shortlisted 19 startups for the seventh edition of its Innovators Program.
The firms, which operate in sectors including consumer technology, software, deeptech, healthtech and fintech, have been chosen from 500 applicants for the five-week programme, a statement said.
Announced on September 30, the seventh Innovators Program will offer founders of the seed and early-stage startups an opportunity to incubate their products and businesses through fast-tracked access to capital, customer connect, access to local and global markets, and mentorship from industry experts, it said.

Read: Chiratae rolls out initiative to tap into the next generation of deep-tech startups
The startups chosen for the latest cohort are as follows:
AyuRythm: Founded in 2019 by Ramanath Padmanabhan, Abhilesh Gupta and Sandeep Acharya, AyuRythm offers a mobile platform that tracks wellness of an individual and provides personalised recommendations combining yoga, pranayama, meditation and food for wellness.

Inspektabs: Inspektlabs, founded in 2019, is an inspection-as-a-service software company that automates inspections of physical items with photos and videos. The Delaware-based firm was founded by former McKinsey and Zomato employees Devesh Trivedi and Sanchit.
Quollab: Founded in 2020 by IIM-A alumni Shrikant Shelke and Arun Subramanian, Quollab is a Delhi-based startup that offers a mentorship platform for college students aiming to bag entry-level white-collar jobs. It consists of a marketplace of mentors and professionals who guide students on mock workflows and tasks they would perform on a daily basis as part of their professions.
Euphotic Labs: Founded in 2018, the Bengaluru-based startup offers automatic cooking solutions. The company claims its first product, Nosh, can automatically cook 20 dishes from given ingredients.

Chainflux: Founded in 2018 by Abhinav Ramesh, Amit Maurya and Faustino Avinash Ven Rosario, Chainflux is a sector agnostic, end-to-end blockchain projects and applications development company that helps build efficient, agile and trust-based businesses. It is based in Bengaluru.
VogueMe Technologies: Mumbai-based VogueMe Technologies offers Toch, a media-tech platform, which creates instant replays and highlights from live feeds and uses AI to let advertisers place ads within video content. The startup was founded in 2016 by Saket Dandotia, Alok Patil and Vinayak Shrivastav.
CodeTest: Founded in 2020, Hyderabad-based Code Test is working on a solution to change how software is tested, although the product has not been launched yet.

Physarum: Physarum AI, founded by Gaurav Aithmia and based in Bengaluru, offers an enterprise-focused no-code platform for creation, collaboration, deployment and complete lifecycle management of AI applications.
Vyorius Drones: Delhi-based Vyorius Drones offers last-mile delivery service to help healthcare facilities reach remote regions for tasks like delivering medical supplies. It was founded in 2018 by Pankaj Kumar, Nishant Singh Rana and Amit Kumar Singh.
Zealth AI: Founded in 2020 by Dheeraj Mundhra and Monika Mehta, Zealth offers an AI-powered patient monitoring platform that could be integrated with existing hospital EHR to keep an eye on vitals and other necessary health-specific parameters of patients.

Heyy.Life: A Singapore-based startup founded this year, Heyy.Life offers a peer-to-peer platform to connect anonymously and seek support on various life issues.
Ai Health Highway India: Founded in 2018, this Bengaluru-based startup has developed AISteth, a smart acoustics device that can screen, detect and predict heart disorders using signal processing and AI capabilities.
Rightbot: Founded in 2020 by Abinav Warrier and Anurag Dutta, Rightbot offers an AI-driven robotic platform for full-stack warehouse automation. The company is based in Bengaluru.

RetailPulse: Founded in 2020 by Zaraif Hossain and Anshul Gupta, Bengaluru-based Retail Pulse offers a platform that uses computer vision and AI to give real-time store analytics and insights to FMCG companies and retailers.
Mowito: Mowito, founded in 2019 by Puru Rastogi and Adityanag Nagesh, provides plug-and-play software tools to make robots self-driving-capable within indoor environments. This company is based in Bengaluru.
Whrrl: Mumbai-based Whrrl offers a blockchain-driven financial inclusion lending platform for farmers. It offers warehouse receipt finance to increase farmers' income and was started in 2019.
Trustmore Technologies: Founded in 2015 by Ashwin Chawwla, Trustmore Technologies runs Escrowpay, India's first digital escrow payments platform. It is based in Gurugram.
Insurance Samadhan: The platform helps resolve complaints related to insurance policies in India. It was started by Deepak Bhuvneshwari Uniyal, Shailesh Kumar and Sanjay H Aggarwal and is based in New Delhi.
Ark Neo Finance: Founded in 2020 by Balachandran Bhamathi Daita and Chandrasekar Chockanath Ramakrishnan, Ark Neo Finance is engaged in the management of individual financial instruments and assets through various products.
---