Signzy raises $3 mn, as Vertex Ventures joins cap table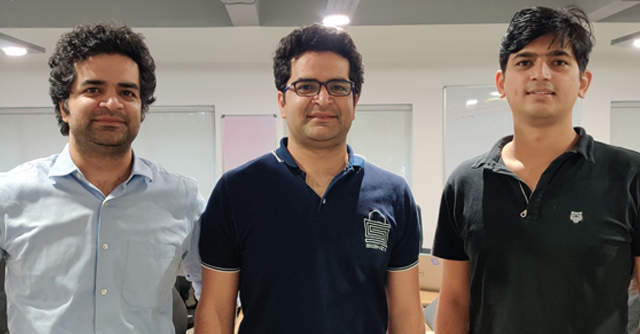 Signzy Technologies, which runs a no code back-end operations platform for enterprises, on Wednesday said that it has raised an additional $3 million in a Series B funding round from Temasek Holdings-owned venture capital fund Vertex Ventures.
With the latest investment, the startup has raised $8.4 million in the ongoing round, a statement said. In October, it raised $5.4 million from venture capital firm Arkam Ventures and payments processor Mastercard, among others.
It has raised a total of $12.31 million so far, including the latest round, as per VCCEdge data.

Signzy plans to invest the funds to build an artificial intelligence (AI) and machine learning (ML) enabled platform for its primary set of clients, banking and financial services institutions (BFSI).
Signzy uses its no-code AI model builder called Nebula, and an application programming interface (API) marketplace of over 240 APIs, to automate back-office and decision-making operations into a real-time API.
The no-code nature of the platform helps clients automate risk and compliance processes as well. "The company plans to invest in strengthening its AI platform and expanding its global sales team in order to serve the rapidly growing demand for its solutions," the statement said.

The startup's product team currently comprises over 120 employees, who are based in Bengaluru. Having built a global partnership with Mastercard, Signzy also operates via offices in New York and Dubai to serve its customers in the two key markets of North America and Middle East.
The company said it also aims to expand its presence in other markets.
Mastercard said in the statement that it currently enables solutions and partnerships such as Signzy to enable faster growth for acquirers, their payment facilitators and the businesses the fintech giant serves.

Apart from Mastercard, its roster of over 140 clients includes Aditya Birla Sunlife AMC, BoB Financial, Tata AMC and Edelweiss. The ongoing Covid-19 pandemic induced call for automation across enterprises has proved bountiful for Signzy.
Signzy was founded in 2015 by Ankit Ratan, Ankur Pandey and former corporate lawyer Arpit Ratan. In the past, Ankit Ratan and Pandey both started-up separate companies, as per previous professional experiences listed on their LinkedIn profiles.
---